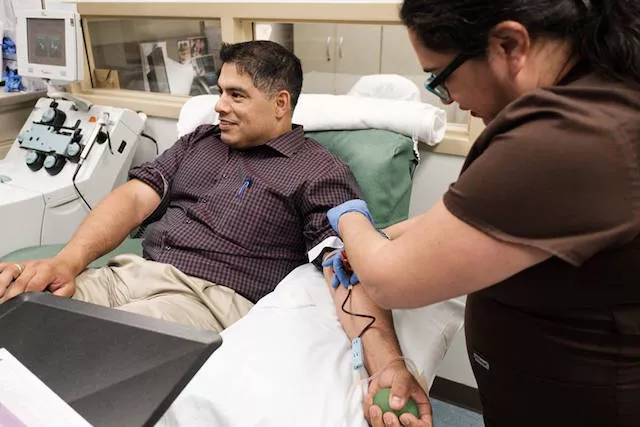 University Health System/Facebook
Update at 9:35 p.m.:
University Health is hosting a blood drive at the hospital lobby starting at 8 a.m. Monday. Donors can also call (210) 358-2812 to schedule a donation appointment.
Original post below:
Blood supplies in the San Antonio area are at a
dangerous low
, and with the
tragic shooting in Sutherland Springs
on Sunday, donations are absolutely crucial.
University Health System is calling for donations of all blood types in this time of dire need. Donations are most needed during summer and holidays, however, that's when University Hospital sees the least donors.
Hours of Operation
Monday & Wednesday
: 8:30 a.m. - 7 p.m.
Tuesday & Thursday
: 8:30 a.m. - 5 p.m.
Friday
: 7 a.m. - 5 p.m.
University Hospital
, Rio Tower, 3rd Floor, Elevator D, 4502 Medical Drive, (210) 358-2812.