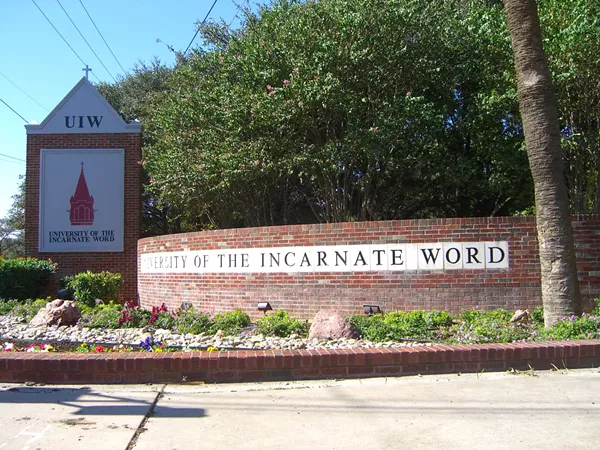 Wikimedia Commons
University of the Incarnate Word was on lockdown tonight due to reports of a gunman on campus.
Update 9:15 p.m.:
UIW Police Chief Robert Chavez said that the campus is now completely open after reports of a gunman briefly put the university "on alert."
"Campus is open, everything is fine. We've done as much as we know to do," Chavez said at a press briefing.
UIW was never technically on lockdown, according to Chavez. Although campus police told students, staff and faculty who contacted them to stay put, the lockdown order requires confirmation of an active shooter, Chavez said.
"We put out an alert. That alert was that there's a possible suspect, though that hasn't been confirmed, but to take caution," Chavez said.
The alert stemmed from two phone calls campus police received around 5:39 p.m. reporting the gunman. Chavez said that after word of the alleged gunman spread on social media, police received a deluge of other calls.
A search of the campus didn't yield a suspect. Campus police gave the all-clear at 7:34 p.m.
"We haven't been able to confirm that anybody was on campus," Chavez said.
An image of a person with a firearm atop a building on the UIW campus briefly went viral on San Antonio social media. But Chavez said that the person was a spotter from local law enforcement who was searching for the suspect.
Update 8:30 p.m.:
Law enforcement authorities didn't find a suspect on the UIW campus, according to university officials. The lockdown was called off at about 7:50 p.m.
Original post:
The University of the Incarnate Word was briefly on lockdown after reports emerged of a suspected gunman near one of the residence halls.
The gunman was seen near Joeris Hall with two rifles, campus police
told KENS5
. The UIW Student Government Association tweeted this out at about 6:50 p.m.:
ATTENTION UIW STUDENTS: PLEASE REMAIN CALM AND STAY PUT. THE CAMPUS HAS BEEN PUT ON LOCK DOWN... We are still waiting for more information!

— UIW|SGA (@UIWSGA) October 27, 2015
University officials released this statement at around 7 p.m.:
We have received a report of a suspected armed individual on the UIW campus. Surrounding and local agencies have responded to assist searching the campus and surrounding areas.

We have advised our community to take caution if on campus. We ask those not on campus to stay away while authorities search the area.

The Student Government Association announced that the lockdown was over after about 45 minutes:
Authorities have searched #UIW and surrounding area based on a report of a suspected armed individual. Campus is not on lockdown. @KENS5

— UIW|SGA (@UIWSGA) October 28, 2015
Report any information concerning the gunman to (210) 829-6030.