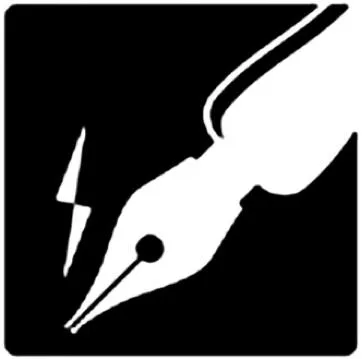 Amnesia is a cultural phenomenon. I don't mean that it happens only in some cultures (though that may be true) but that we are a culture of amnesia, so ready to forget. Get a divorce and forget about it (that is get married again at the drop of a hat). But, oh, the sweet oblivion of amnesia at least offers a glimmer of hope for the
new
... And then there is amnesia on a personal level from, say, head trauma. Not nearly so cheery. The doubt, the haunting possibilities. Well, here you go. Don't forget to submit your amnesia stories or stories written that you don't remember writing.
Flashfiction@sacurrent.com
.
—Lyle Rosdahl
Untitled 344 by Marco Gamboa
by the miracle of uneven time, the man sat before a woman he knew from before. by the miracle of uneven time, the man knew what to say to the woman, and she to him. what used to be over there, asked the man, quizzing the validity of the situation.  your television, she responded.  on cinder blocks and wood.  your movies were underneath. and in that bedroom, he continued. you know what was in that bedroom, she responded.  what was in the other bedroom, the one behind you, she asked. that was our bedroom.  with the mattress on the floor.  a $4000 mattress with no box set or no frame. she laughed.  the mattress was not $4000.  the mattress was $400.  your father paid for it. he smiled,  and what was next to the mattress, on your side? there were books and there were magazines.  and there were diapers. the man's gaze had not left the bedroom he had first asked about. it's okay, she said.  it's okay. can we go in there? no, my love.  we cannot. can i ask you another question, without you getting mad, he asked, knowing she would not be upset. what is your name? she smiled at him and walked up to him.  she grabbed his face and remembered every time she had done this before.  every time her hands soaked with his tears.  but now there were none. do you love me, she asked. he smiled.  i do.  i think i do, he added placing his hands atop hers, i mean please tell me your name. still, the man's gaze had not left the bedroom in question.  and as he now considered truly looking at her eye to eye, he listened, and from the room, he heard a young woman's voice. "for you say you will take in the sunshine, that brightens my pathway above, come and sit by my side if you love me, do not hasten to bid me adieu" what is that, he asked. 
my name,
she thought. who is she singing to, he asked. 
your name
, she thought. ---
Lyle Rosdahl, a writer living in San Antonio, edits the flash fiction blog & best of in print for the Current. He created, facilitates and participates in

Postcard Fiction Collaborative

, a monthly flash fiction response to a photo. You can see more of his work, including photos, paintings and writing, at

lylerosdahl.com

.
Send your flash to

flashfiction@sacurrent.com

.