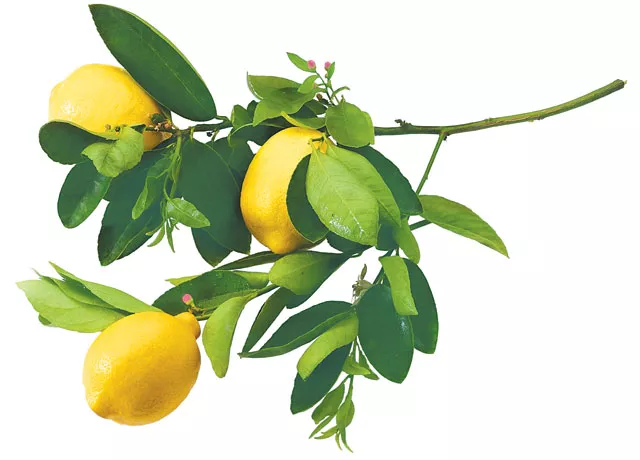 A few years ago, my husband and I inherited two Meyer lemon bushes. They came from friends who had them in large pots flanking their front door, on a small porch that could no longer accommodate the reach of their large-leafed branches, or the bees attracted by the nearly overwhelming perfume of abundant blossoms. Lucky us! For those not yet initiated into the inner circle of Meyer lemon aficionados, these are a variety of citrus native to China, imported into the U.S. around 1908, and as near as anyone can tell, a cross between a lemon and an orange. As such, it has a mild, super-juicy, almost sweet flesh with a remarkably thin, oily, quintessentially citrus skin.
Each year we wait — more or less patiently — for the bright yellow fullness of the fruit to stretch the fragrant skin over the ripe, sweet-tart fruit. Then we consult our list: recipes we've culled from various sources, fantasies we've concocted over the year, and pleasantly familiar essential dishes we make whenever we have the chance. It's a delicate, specific flavor so we try to find ways to emphasize the Meyer's particular qualities.
Well, the season is upon us. Over the next few weeks, as the lemons are ripening, I'll keep readers apprised of my Meyer lemon exploits. Here's what we've done so far: For a super-clean, simple martini with a twist, drop a paper-thin slice of Meyer Lemon into the icy-cold viscosity of good gin laced with a hint of dry vermouth. It's especially nice with a slightly sweet, mild gin with good character that isn't overly herbal.
Still, herbs and lemon are a natural pairing and there's nothing simpler than chicken doused with lemon juice, salt and pepper, fresh thyme, and lots of garlic, roasted to perfection, and covered in the last 10-15 minutes with whole slices of Meyer lemon. Because the skins are thin with minimal pith, lots of sweetness, and fragrant with citrus oil, they roast to near-crunchy perfection. Baste with pan juices, and roast until you get a toasty, almost caramelized quality to the lemon rinds and the pan juices are reduced to a golden glaze. For a classic French touch, put the bird on a bed of lightly sautéed minced onion, carrot, celery, and garlic, a few sprigs of thyme, and a bay leaf or two. Bacon slices draped over the breast of whole birds add flavor and keep the meat moist, and pair well with the lemon added later.
Finish with an espresso, adorned with the traditional slice of lemon peel. I haven't done this yet, but I'm thinking a Meyer lemon granita has just got to be good.