SPONSORED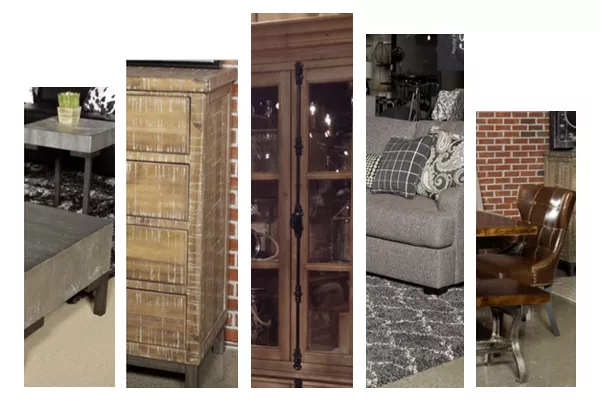 You are San Antonio—you Local coffee-loving, downtown bicycle-riding, Pearl-dining San Antonian you. But what is it that you love most about San Antonio?
Can't quite put your finger on it?
It's probably a nice, little combo of everything SA: the trendy eateries, the good vibes, food trucks in Travis Park, Third Thursdays, Second Sundays, Downtown Tuesdays — clearly we love days of the week, and numbers.
Whatever it is, Ashley Furniture has captured that urban attitude and brought it inside with its new line, Urbanology.
Wait, who? ...yeah, you heard us right. Ashley Furniture announced it's new Urbanology line and it's not what you would expect from their traditional style. Trust us, you won't be covering this furniture in plastic.
Urbanology focuses on making a space that is totally you. Think bold, vibrant prints and patterns, exposed industrial accents, and eclectic pieces to show off your unique style. This new line gives the aura of an understated, yet upscale, urban loft; but with the functionality to fit in any space, it's unexpected — like you.
So, what can you expect from the unexpected?
Industrial Accents
To get that urban look you've been searching for


Do you spend your Saturdays trolling the St. Mary's Strip searching for hidden gems and refurbishing them? Us too, and these new industrial accents are meant to fit perfectly alongside your findings. The Industrial style blends contrary eclectic elements with the feeling of worn, rough reclaimed materials, making it the perfect compliment for your home.
Raw Materials
To bring the outdoors in


We're all organic (and gluten-free). Natural linen fabrics, iron C-clamp hooks, exposed rivets, supple leathers, and thick slabs of wood set the stage for your free-spirited lifestyle.
Eclectic Pieces
To show off your personality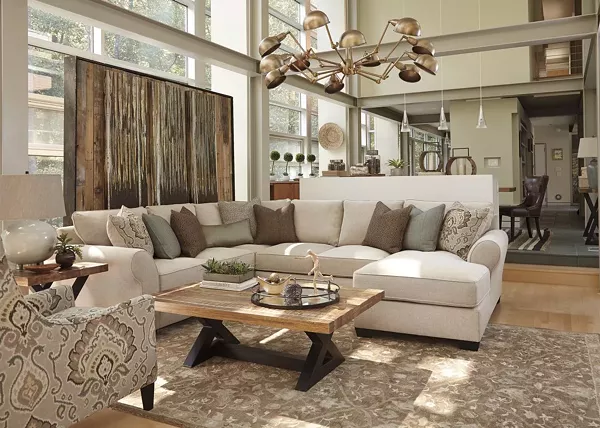 The thoughtful combinations of color, texture, and style show-off your eclectic side. Mix urban trends with a classic design for a unique, well-designed space.
Rough Finishes

To make every piece unique, like you


Get this look and make all those Pinterest Momma's jealous. Rough, heavy-textured applications, saw kerf distressed finishes, and wire brush surfaces grab attention, while showcasing your unique style.
Like what you're hearing? Download our Free Fall into Autumn Style Guide ​for more,
just click here
. It's full of puns, fun, and inspo.