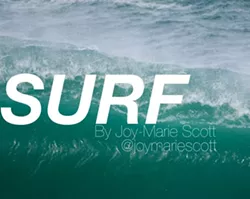 A few days ago Laughing Squid posted a Vimeo by UT Dallas film student Paul Tellefsen: "Instagram Is." Initially, it was an assignment for a trailer, but Tellefsen took it further. He made a 24-minute documentary, an infomercial essentially, and sent it to the folks at Instagram who featured it on their blog.
(Film students, this is a brilliant lesson: be entrepreneurial with your assignments. The film had its premier, there is a website, and it's enjoying a spry buzz online with its trendy topic and breezy polish. It's an upright piece for the portfolio of a budding PR creative.)
From the opening frame, some of you may like these guys; they're your friends, or they should be. Or maybe, you roll your eyes in exasperation and mutter a rivulet of scorn for hipsters like we did for yuppies a generation ago. But Tellefsen is not your typical hipster; he's a media coordinator for one of the largest and fastest growing churches in the nation.
Pass the windy sentimental piano, the evangelical glow, the montage of fresh, smiling faces chirping "Instagram is friendship," "Instagram is fun," "Instagram is free."
Instagram, like life, is a stage, and the authenticity of Tellefsen's video flickers in how he captures the process of staging a shot for Instagram and the collective staging we embrace. As one commentator on Vimeo puts it:
"Instagram is" portrays Tellefsen's Instagram, a reflection of his style, his feed, his community of youthful white-bread Americana, outside and freewheeling, boastful, and delivering lines like Colin Cabalka, who said to his bride: "Oh, you're going to have to change your Instagram name eventually." To a forgiving viewer, Tellefsen presents a collection of characters who are endearing in their human need to connect and be seen.
For young Allison Andersen, like so many, the creative community that she tapped into brought the introvert out of her shell. It motivated her to travel, meet people, and seek adventure, cultivating the life she wants to look back on. There's a universality here: how we curate our memories, our environment, is a filtered reflection, a layer, of who we are and who we aim to be.
My compositions pale in comparison to many, but a sample of my favorite Instagram posters include: co-founder @mikeyk, Amsterdam city-dweller @mariannehope, journalist @koci, Tennessee mommy @bleubird, and local San Antonio filmmakers @hidalgo12 and @nantes67.
Finally, I leave you with Ellie Goulding's video assembled with fan Instagrams. >>
Pssssst. Follow us on Instagram @SACURRENT!