Peter Saul, Legal Abortion
The University of Texas at San Antonio's active and consistently excellent Art Department will present a special exhibit, beginning with a reception on June 7. The group exhibition, in something of a nod to Gabriel García Márquez's novel
Of Love and Other Demons
, is entitled "Daydreams and Other Monsters," and will feature works from four inter-generational artists, all of whom focus, in their own unique way, on "lowbrow imagery, critiques of popular culture, and conflicts with inner-self that are presented with brash colors and the unexpected."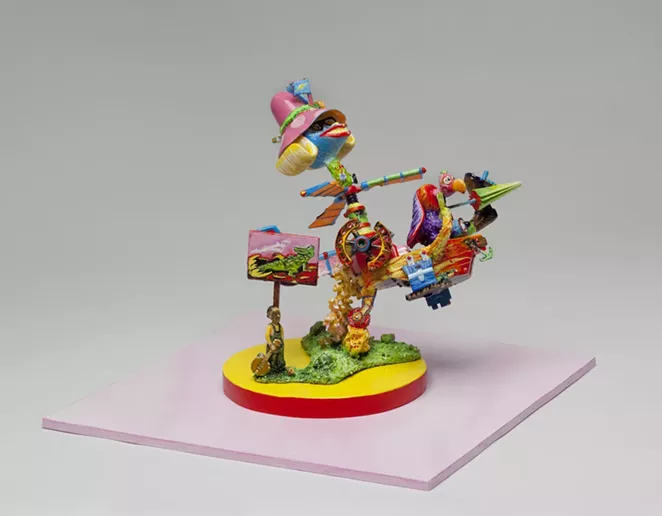 John Hernandez, Whirly Bird
Curated by Alana Coates, the show features internationally acclaimed artist Peter Saul, whose work is characterized by "a strong counterculture aesthetic and a wild politically incorrect figurative practice," John Hernandez, a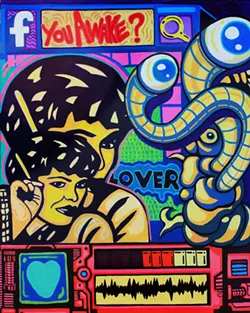 celebrated Texas artist who works with "lurid colors and eccentric sometimes outlandish subjects," Megan Solis, an inventive and boundary-pushing San Antonio artist with a style that's both saccharine and repulsive, and Louie Chavez, a young local artist who culls as much of his influence from meme culture as he does his study of artists like Saul. In many ways, this show is a unique opportunity to catch several generations of artists, the younger inspired, at least in part, by the older.
Free, opening reception 6-8pm Wed, Jun. 7, artists
'
talk noon, Mon, Jul. 17, on view noon-3pm Mon-Fri through August 4, UTSA Main Gallery, One UTSA Circle San Antonio, (210) 458-4391, art.utsa.edu.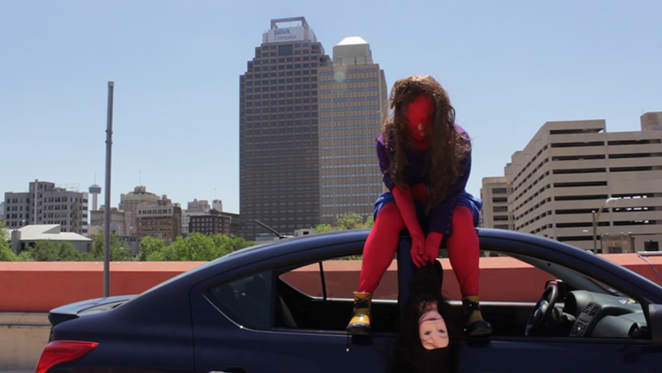 Megan Solis, Autonomous Sensory Meridian Response