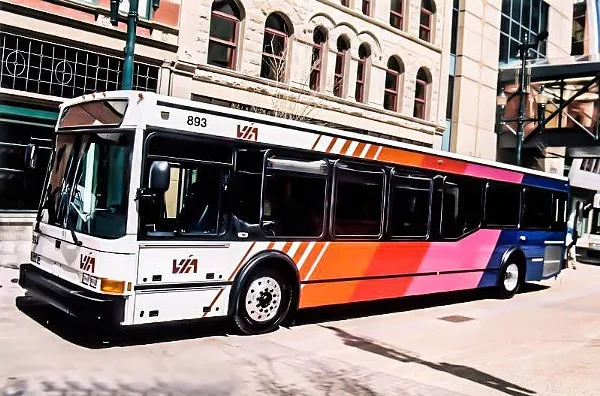 VIA is offering free, unlimited bus rides to the hundreds of Hurricane Harvey evacuees staying in San Antonio's three emergency shelters. According to a Tuesday press release, evacuees just have to flash their shelter-issued yellow wristband to board any VIA buses.
It's unclear if the public transit provider will offer the same service to evacuees who are not staying in one of the city's official shelters.
To date, the city's taken in 1,365 evacuees from South Texas. Looking for shelter? Stop by 200 Gembler Rd. (the city's emergency relocation headquarters) to register.
Find out more information on this bus service
on VIA's website
.