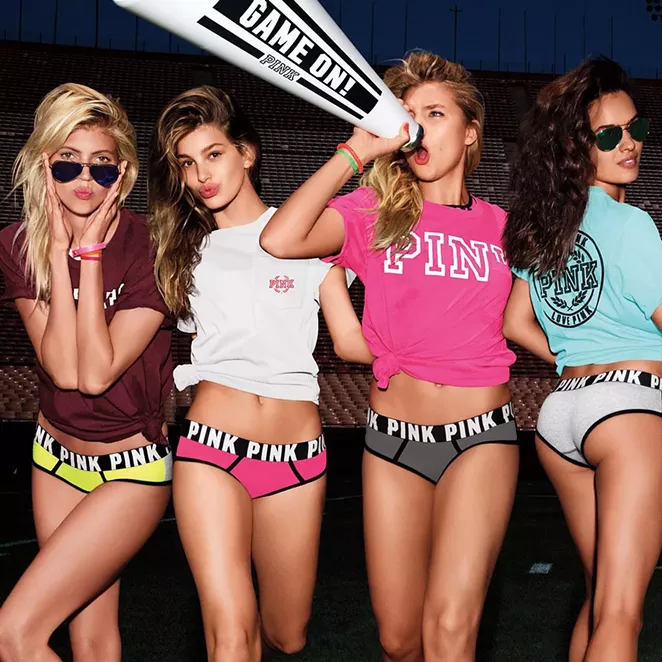 Courtesy
Victoria's Secret PINK
In a submission of proof of where UTSA's priorities lie, the school is hosting the Victoria's Secret PINK Game On! Bash on Wednesday. The university won in the 2015 PINK Campus Showdown, a social competition/marketing campaign that pitted UTSA against 98 other schools
last month.

For tapping on their phones repeatedly and not paying attention in class, they'll be getting games, giveaways, and appearances by Rachel Hilbert, Jessica Strother, DJ Irie, and Grammy award-winning artist and producer Zedd.
There will be no Taylor Swift. Sorry, Taylor Swift rumor-starters.
A pre-party is being held tonight at PINK at La Cantera from 7 p.m. to 9 p.m, hosted by DJ Supafly. Limited edition event t-shirts will be on sale for $20.
Courtesy
Score this $20 Limited Edition Event Tee tonight at Victoria's Secret PINK at La Cantera.
The event is available to anyone with a UTSA ID and a screenshot of their ticket.
Here's a video of Zedd's collaboration with Selena Gomez, who will also not be at the PINK pantyless
panty
party.