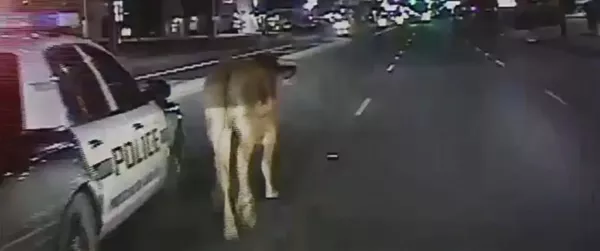 Which Texas stories make international news? Ones that involve cows, of course, because
nobody's
ever seen an angry bovine roaming the streets of their city before, right? (We're looking at you,
Baltimore.
)
So far, this cow, which ran through an intersection near Pleasanton Road and Southwest Military Drive at around midnight on Nov. 18 has been written up on
USA Today
, the
Guardian
,
Reuters India
and
ABC News
. According to
KSAT
, it took six officers to corral the cow, which is now being housed at animal control while the authorities try to find her owners. You can watch the video of the cow trotting through the streets and being cagey AF below.