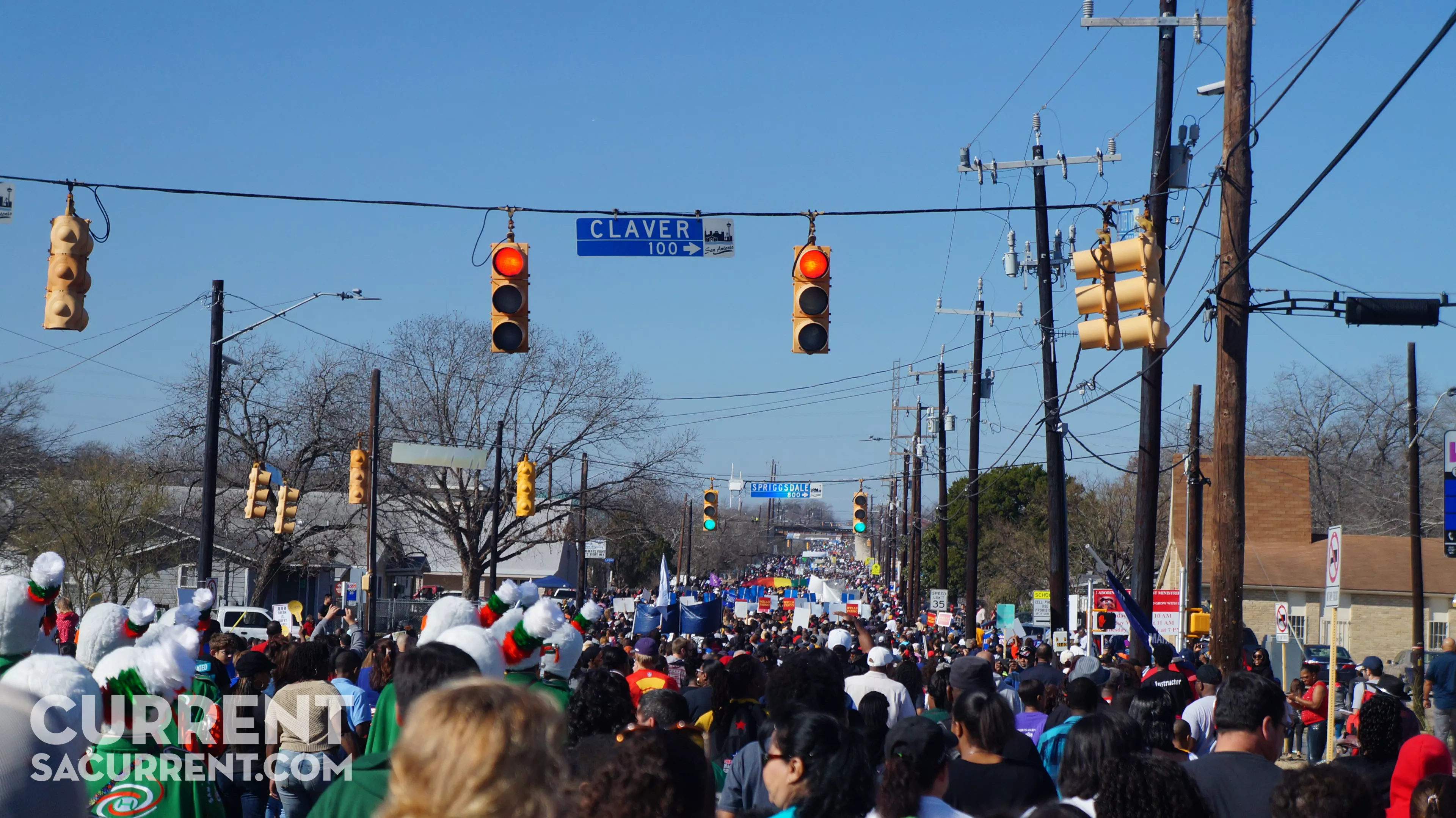 (photo by Jaime Monzon)
A sunny day with perfect temperature (about 75 degrees) was an ideal setting for the 2014 Martin Luther King march, which drew anywhere between 175,000 (according to Bishop David M. Copeland, chair of the San Antonio Martin Luther King Commission) and 200,000 (early unofficial SAPD estimates gathered by the Current). Click here to see a photo gallery of the march.
And below is a look at those marching in front, which included Mayor Julián Castro, Congressman Joaquín Castro and Judge Nelson Wolff (jump to about 1:11 to hear/see them).
Minutes earlier, we found ourselves walking right next to SAPD Chief William McManus:
Go to the next pages to see some of the highlights of the 2014 MLK March in San Antonio, the largest in the nation.
The Water Lady
While many were selling food and drinks to the marchers, several neighbors were handing free water to the marchers.
Go to the next page to see the MLK march's coolest singers.
Go to the next page to see the day's coolest flag.
Go to about 1:26 to see the biggest and coolest flag: the LGBT Pride banner.
Go to the next page to see the coolest marching band.
Here's UTSA's Mexican-American Studies "Somos MAS" ("We Are MORE") marching band.