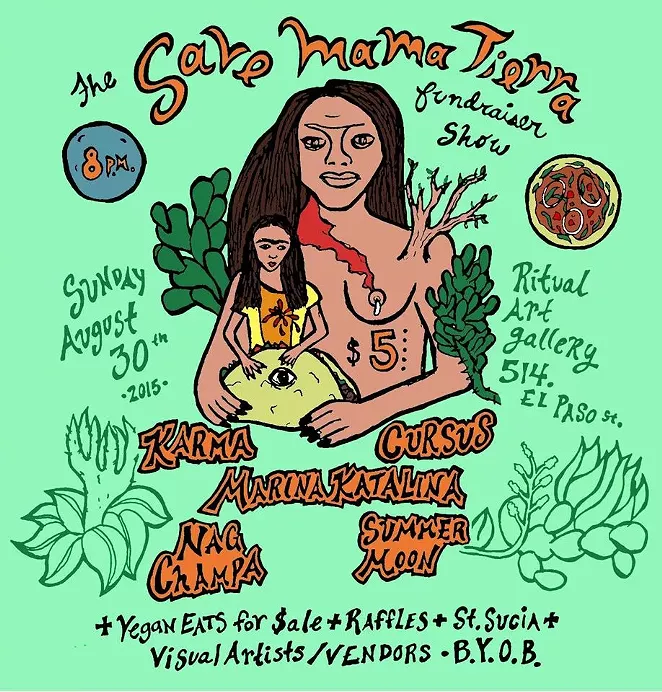 Courtesy
Poster for the Mama Tierra fundraiser
The musician crowd is full of night owls and the veggie-minded, so it makes sense that they're concerned with the welfare of
Mama Tierra
. A vegan taco truck parked outside
Bottom Bracket Social Club
(1609 N. Colorado), it's one of the few late night vegan options in town (others include
La Botanica
and chugging salsa at regular taco trucks).
Opened in 2014, Mama Tierra has a rotating menu of fajita and al pastor tacos, tortas, picadillo and vegicoa. Also, they have french fries — a rarity among taco trucks.
To support this beautiful combo of tacos and french fries, there will be a fundraiser show on
Sunday, August 30
. At Ritual Art Gallery, Mama Tierra will post up with support from zine queens
St. Sucia
, visual artists and a raffle. Music includes cumbia duo
Nag Champa
, expressive songwriter Marina Katalina and occult doom outfit
CURSUS
.