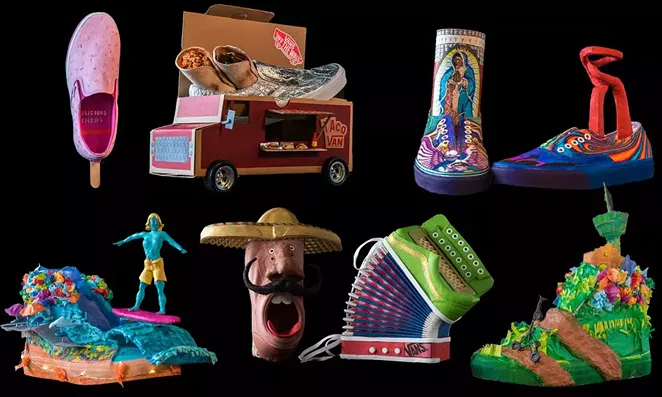 Photos Courtesy of Alameda School for Art Design
Students from the Henry Ford Academy Alameda School for Art + Design have earned a spot in the top 50 semi-finalists for the Vans Custom Culture Art Competition — a competition where Vans provides four pairs of blank canvas shoes to schools, and students are tasked to design the four themes of Vans' "Off the Wall" lifestyle: action sports, arts, music and local flavor.
This June, five schools will be awarded a trip to Los Angeles, where students will showcase their work to a panel of judges, who will then select a winning team that will receive $50,000 towards its school's arts programming. Plus there's the potential for one of the designs to be sold at Vans retail locations.
For their designs, Alameda's students created an ode to San Antonio's culture, food and music. Through Wednesday, May 10, folks can vote for Alameda's designs for the chance to attend the competition in L.A. at
customculture.vans.com
.