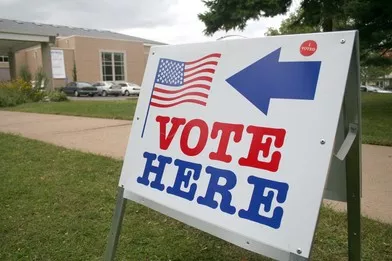 (via)
The deadline to register to vote in this year's general election, as well as update voter registration information like your name and address, is Monday Oct. 6. Here are the Bexar County Election Department's extended hours of operation from now until Monday:
Open 8 a.m. to 6 p.m. Thursday, Friday and Monday

Open 10 a.m. to 2 p.m. Saturday

Open 12 p.m. to 4 p.m. Sunday
To find your voting precinct, as well as a Bexar County sample ballot for all the statewide and local races, visit the Bexar County Elections Department website.
Per a Texas law passed during the 2011 legislative session, voters now need a government-issued photo identification card, such as a driver's license, to cast a ballot. If you don't have one, the Bexar County Elections Department can answer your questions at 210-335-8683. Bexar County DPS offices around town will be open on Saturdays starting Oct. 11 to offer services.
Early voting begins in less than three weeks on Oct. 20.