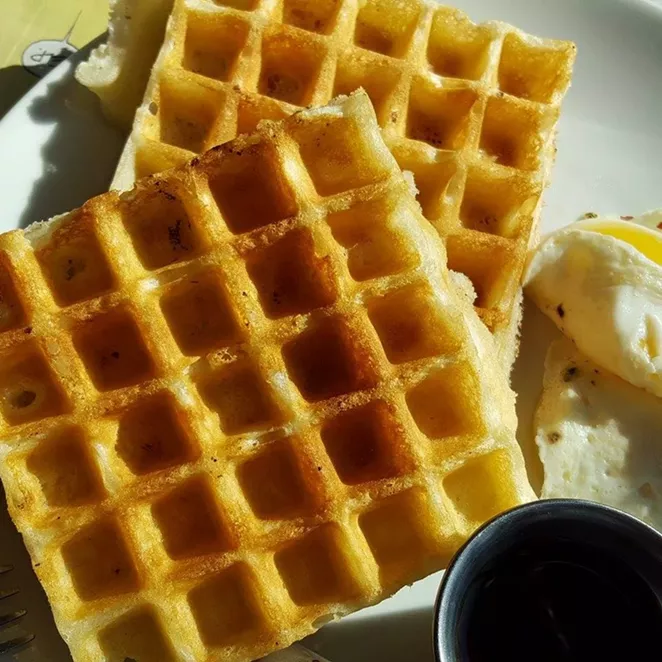 Courtesy
We have to remember what's important in life: waffles, friends, work. Or friends, waffles, work.
Pancakes are fine and all, but why would you ever eat them if waffles are available? Crisp edges, pockets for your syrup and/or fruit compote ... I could go on.
There's a reason waffles are a favorite of yours truly (and that of one yellow-haired female known as Leslie Knope), so I'm jazzed about
Rosella Coffee Co.'s
(203 E. Jones Ave., Suite 101, 210-277-8574) turn at breakfast this weekend. The coffee shop/meeting hot spot will feature $5 waffles. Make it a full brekkie for $9 and add two eggs and bacon to your waff (let's try to make waff happen).
The waffles will be available (unless they sell out) 7 a.m. to 2 p.m. Saturday and 8 a.m. to 2 p.m. Sunday.