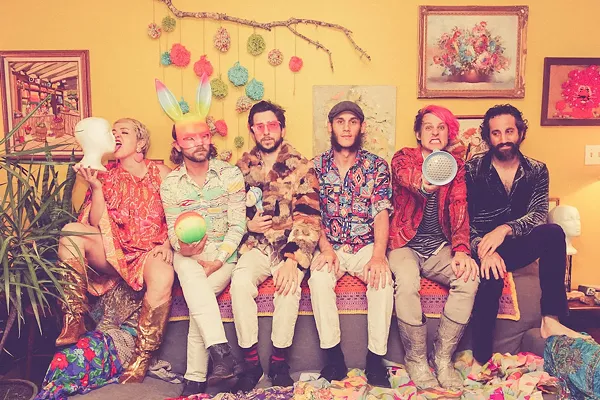 If you're at all like us, you respond to someone saying, "Oh, this band's from Austin – check it out" with an eye-roll or an audible "Who gives a fuck?" That's because perpetuating the notion that just because you're based out of [insert random city here] automatically makes you sound good is lame AF.
Still, that doesn't change the fact that there are some pretty amazing bands that call 512 home – like Calliope Musicals, who were named "Band Of The Year" at the Austin Music Awards last year. San Antonians might remember the band, which played a killer set at the Arneson River Theatre during the 2017 Maverick Music Festival. The six-piece indie rock group makes music reminiscent of School House Rock... but, like, on acid. Their sound feels familiar yet wild, and the band's live show is not to be missed.
Also on the bill are LA's desert-disco outfit Kolars whose power pop anthems will take your mushroom trip to another level, fam.
$7-$12, Sat Sept 15, 8pm, Limelight, 2718 N. St. Mary's St., thelimelightsa.com.

Get our top picks for the best events in San Antonio every Thursday morning. Sign up for our Events Newsletter.