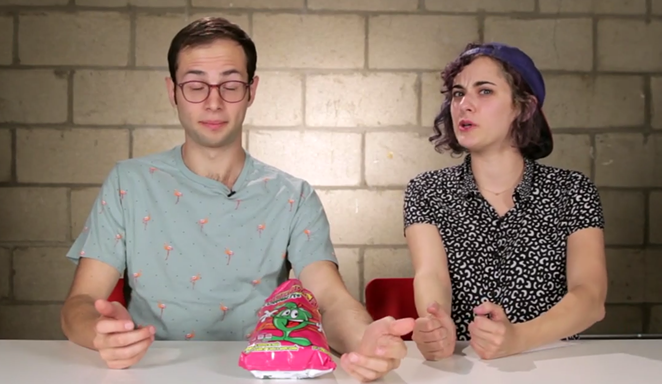 Buzzfeed
Sit down, people. It's just artificially flavored lime on a heavily processed corn chip with possibly a delicious dash of MSG.
First they take our Cinco de Mayo, then they take our Sabritones.
From Buzzfeed, here's a video of their team trying out a bunch of Mexican snacks which many people around here grew up on. (And we're not even in Mexico.) There's a glaring admission, as any San Anto 7th grader will tell you. They didn't try Takis. Maybe next time.
[h/t Buzzfeed]