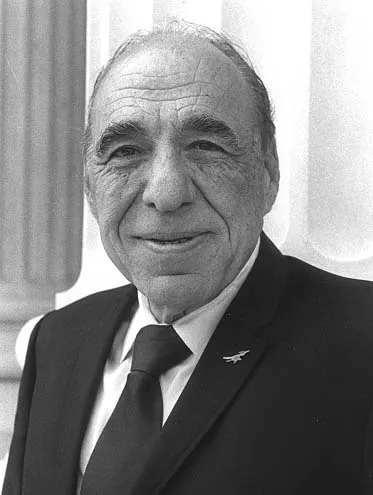 Wikimedia Commons
Henry B. Gonzalez
Henry B. Gonzalez's shadow looms as large as any over San Antonio. The longtime member of the U.S. House of Representatives was a champion of protecting consumers and the disenfranchised. His stamp on the city goes far beyond just the name on the convention center.
Gonzalez, who died in 2000, would have been 100 years old today. On his centennial anniversary, San Antonio civic leaders will speak at two separate events today to celebrate his legacy.
The first event begins at 10:30 a.m. at the Central Library (600 Soledad St.), and includes Rep. Joaquin Castro, City Councilwoman Shirley Gonzales and former Rep. Charlie Gonzalez, Henry's son.
Watch the live stream of the event below, starting at 10:30 a.m.:
The second event, a panel on Gonzalez's life and work, will begin at 5:30 p.m. at the University of Texas at San Antonio Downtown Campus Aula Canaria Lecture Hall. We'll carry the stream of that event too, but be sure to
RSVP here
if you'd like to attend it in person.
Thanks to NowCastSA for hosting and sharing the streams of these events.