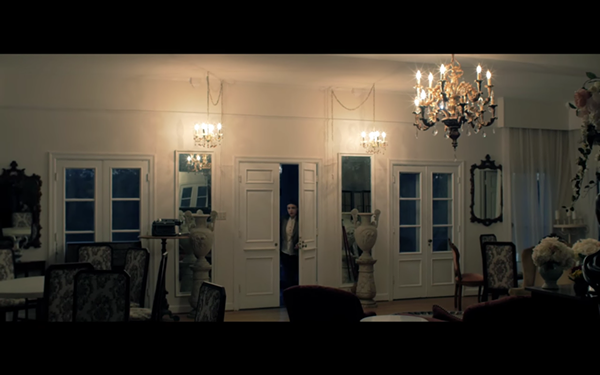 San Antonio's Victoria's Black Swan Inn is a notorious hotbed of paranormal activity that attracts ghost hunters from all over the country.
And a new horror short film called
House of Prey
capitalizes on the spooky atmosphere.
The short starts with a shot of an ominous looking Victoria's Black Swan Inn where a woman seems to be stranded. She approaches the house and knocks on the door, but no one answers and the residence seems abandoned.
But when the actress opens the door, the house is fully furnished and the lights are on. I'd say more, but I really don't want to ruin it for you.
The short's creator, local filmmaker Isaac Rodriguez, 29,
tells the San Antonio Express-News that he plans to shoot
a full-length film this summer and that Victoria's Black Swan Inn may be included.
Watch the three-minute film here: