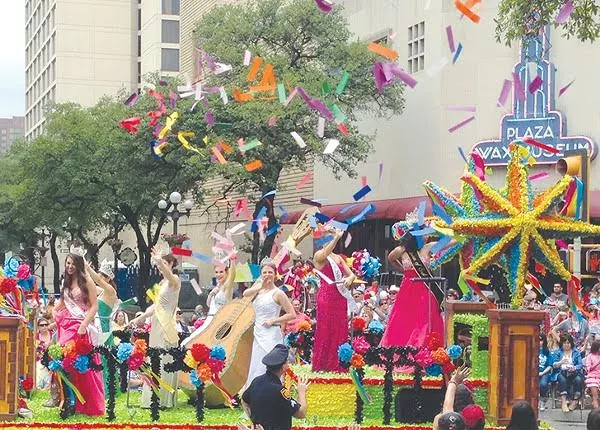 The Fiesta San Antonio Commission Inc. is proud to offer this safe and educational celebration of the diverse culture, heritage and spirit of San Antonio. Having fun also means staying safe at this and other large events, especially for families with children.
Always check your surroundings and keep a mental note of the available exits. Find out ahead of time where to get first aid if necessary. Begin the day with your cellphone fully charged. Keep valuables like your phone and wallet in a front pocket or one that zippers shut. Keep your purse close to your side.
Here are a few tips to keep your children safe as they enjoy the Fiesta:
Instruct children to stay away from strangers and to find a uniformed police officer if they get lost.


Establish a meeting place if your family should become separated.


Make sure your child has identification with name, address, phone number and location of family meeting place.


Take a picture of each child that morning in case police need it.


Don't be tempted to carry your child on your shoulders.


Remind children to stay out of the streets even when they are closed to traffic for parades.


Observe amusement rides and check recommended ages before letting your child get on.


Don't drink alcohol when enjoying the Fiesta as a family – it limits your judgment and your ability to care for your children properly.


One last caution – don't drink and drive! Driving even after only 1 drink makes you more likely to have a car accident. If you choose to consume alcohol when attending the Fiesta without your children, check out
the Fiesta Safe Rides® program in case you need help with a ride home.