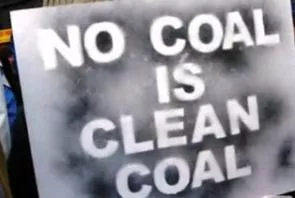 The following statement was delivered to CPS Energy CEO Doyle Beneby today. It reflects the position of a number of social- and environmental-justice organizations in town. While I  expressed my opinion of the decision to shutter our oldest coal plant by 2018 — and the need for ramped-up climate action in the region — in this week's Lone Star Green column, there are many good points made in the statement below, including the reminder of our long unsustainable development practices and the truism that the power of change comes through an agitated (and active) public. Enjoy. — Greg Harman
A Community Response to the New Energy Economy by Southwest Workers' Union, Esperanza Peace and Justice Center, SEED Coalition, and individual community leaders
A few weeks ago, we learned that San Antonio was poised to participate in big developments, heralded by the Express-News as a "new day at CPS Energy." Making the announcement official at a press conference held at the downtown campus of UTSA on Monday, June 20, Mayor Julian Castro stated that "by building a critical mass around research and development that will grow and attract the brainpower of the 21st century, San Antonio can be for the new energy economy what Silicon Valley is to software and Boston is to biotech."
For those who missed it, here's a quick breakdown of these new developments:
CPS plans to close the nearly 40-year-old Deely coal plant in 2018, which currently produces 871 MW of electricity for the city.

To offset a portion of this loss, CPS Energy will purchase 200 MW of electricity from Summit Energy's Texas Clean Energy Project, a "clean coal" plant outside Odessa. The Department of Energy recently gave Seattle-based Summit $450M to develop and construct the TCEP, which converts coal into gas and captures the carbon produced in burning it for electricity.

Making up for an additional portion of coal-fired electricity lost, San Antonio plans to contract with SunEdison for 30MW of solar power in CPS's service area, and with an as-of-yet-unselected solar company which would manufacture equipment for producing an additional 50MW.

In addition to Summit and SunEdison, the City of San Antonio will bring three other clean tech businesses to the city to partner with CPS. These include companies that manufacture and install energy conservation software, energy efficient streetlights, and charging stations for electric and hybrid refrigerated trucks.

Together, these companies are expected to generate a minimum of 230 "green jobs" and engage in research partnerships with UTSA's Sustainable Energy Research Institute.
As community organizations that fight for the health and wellbeing of the urban environment and the communities whose bodies bear the burden of a dirty-energy economy, we do not underestimate the significance of the city's decision to voluntarily shutter "dirty Deely," nor its choice to invest instead in energy efficiency, solar power, and green job creation. We wish to commend the Mayor, UTSA and CPS for taking these actions, but feel there are other opportunities to seize in our quest for a truly sustainable future.
To that end, we wish to offer some critical thoughts on these announcements, and on other decisions made in the name of being "clean" and "sustainable."
First, it is important to point out that investment in renewables and efficiency is not a gift from the city, but rather the victory of a long history of organizing and movement building on behalf of grassroots groups and thousands upon thousands of ordinary residents. This longer view also reminds us that community had to push its own public institutions for many years to get it to invest in renewables over coal, gas, and nuclear. Arguments that nuclear energy is neither clean nor green continue to be ignored by city leadership, while the renewables-centered Rifkin plan commissioned by the city was once dismissed as "too expensive." Even the Deely closure decision is ultimately about money, not health or jobs — the plant was only slated for closure when repeated promises to install carbon scrubbers (which never materialized) proved, again, "too expensive."
Second, it is important to challenge the idea of "clean coal." It's true that the IGCC (integrated gasification combined cycle) technology used by Summit would reduce the amount of carbon put into the air. But there is no "away" in nature. In a process similar to the hydrofracking currently tearing up the watershed of the Barnett Shale, the Summit plant would compress its captured carbon, sending it deep underground via pipeline to support what's known as "enhanced oil recovery" — or, sucking out that last little bit of crude from an oil field already drained dry. Better solution: shut Deely down for real and keep the crude in the ground.
Third, it is imperative that we continue to ask not just what kinds of energy are more sustainable but also why energy consumption in San Antonio is unsustainable to begin with. This means asking hard questions about the kinds of economic development San Antonio has historically encouraged, in particular within the tourism industry. Offering tax breaks to downtown and northside developers, the city has actively promoted a kind of economic growth that both relies on dirty energy sources and fights unionization among the low-wage service workers who power its hotels, theme parks, restaurants, and retail outlets. The solution is not (just) clean technology, but more fundamentally to build cities for people rather than hotels, tourists or cars. We could then invest even more aggressively in renewables and weatherization for the working households who make the least and pay the most in energy costs.
A final point concerns the much-touted job creation "triangle" between business, government, and UTSA's Sustainable Research Institute. We have already raised concerns with the selection of Les Shepard as its head, given his former position at Sandia National Laboratories, the nuclear weapons lab. An additional concern is that a very narrow segment of the university is represented here as "research." Will UTSA's vision of sustainable energy research include faculty and students from sociology, political science, history, ethnic studies, women's studies — fields with expertise in the systemic inequalities that shape energy decisionmaking? Will it include partnerships with communities struggling against the health impacts of energy companies? Or will they include only those departments and researchers with access to corporate money and large federal grants? We feel that UTSA and CPS's vision of both "sustainability" and "research" unfortunately continues to be a narrowly corporate, militaristic, and technocentric one, devoid of the kind of deep, historical analysis that must be part of any attempt to redress legacies of environmental destruction.
Institutions can and do change for the better, and that is a great thing. But where our lives are at stake, the question cannot simply be whether we will have "sustainability" or "clean energy." It must also be who gets to define these terms and how. For we can move from coal to "clean coal" to solar and wind—but if power, resources, knowledge, and decision making remain concentrated in the hands of technical experts and corporate heads, we will lose the chance for a sustainability that is deeper and more lasting  because it is based on social justice.
This statement was drafted by Marisol Cortez, in collaboration with Maria Berriozábal, Diana Lopez, Genevieve Rodriguez, and Graciela Sánchez.