Thu 5
"Feminine/Feminist"

With its new exhibit, entitled "Feminine/Feminist," Cinnabar seeks the middle ground within an oft-polarizing discourse that is regularly treated as black and white. Curated by Susan Oliver Heard, the exhibit, which features local, national and international artists, is comprised of pieces that address the intersection of femininity and feminism. Recognizing that "Pop culture often makes it seem as though one cannot display feminine characteristics and still be a strong, confident feminist," the exhibit focuses on the "multi-faceted nature of womanhood and what it means to be feminine and a feminist." "Feminine/Feminist" features a total of 11 artists, including four men. Among the local artists contributing are Sarah Fox (who brings her surreal and organic style to a stop-motion animation), Carina Hiscock (who works with natural materials to challenge unnatural norms) and Ashley Mireles (who focuses, in her piece, on the many constraints faced by women). Meanwhile, visiting artists include Lalla Essaydi (a Moroccan, New York-based artist who focuses on the identities of women in the Arab world), Christian Fuchs (a Lima-based artist whose performative work finds him dressing up as his own ancestors) and Laura Stevens (a Paris-based photographer whose work in this exhibit centers on women's strength in the face of heartbreak).
Free, 6:30-9pm Thu, Cinnabar Art Gallery, 1420 S Alamo St., Suite 147, (210) 354-3775, cinnabarart.com.
Thu 5/4
"Metamorphosis"
A UTSA grad currently living and working in Philadelphia, artist Taylor Bosworth metaphorically addresses "the fluidity and unevenness of personal growth and change" through a new series of oil paintings in which "nets of biomorphic lines and blossoms bring together women of different ages, nationalities, and cultures."
Free, 6-9pm Thu, FL!GHT Gallery, 134 Blue Star, (210) 872-2586, facebook.com/flightsa.
Thu 5/4
DeVanté Blincoe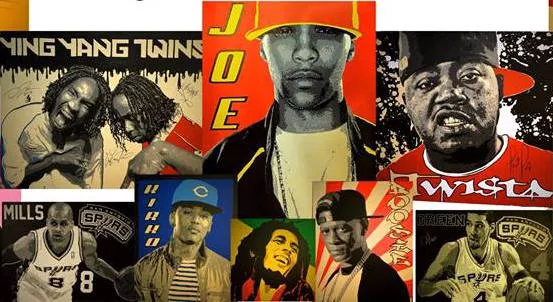 Timed to coincide with the
Big Give
, Carver Gallery unveils an exhibition by DeVanté Blincoe, a local artist who celebrates pop culture and historical figures in realistic portraits employing stencilism, a form of street art popularized by Banksy.
Free, 6-8pm Thu, Carver Community Cultural Center, Carver Gallery, 226 N. Hackberry St., (210) 207-7211, thecarver.org.
Thu 5/4 - Fri 5/5
"I Came From Wet"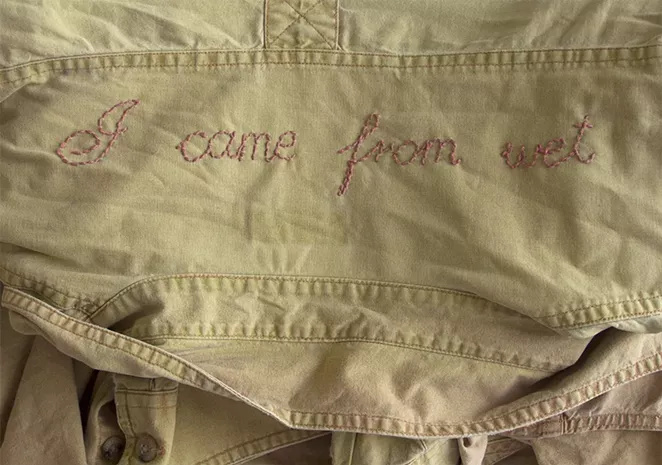 Local artist Daniela Cavazos Madrigal examines the illusive notion of the American Dream through works incorporating clothing embroidered with
corrido
lyrics and the testimonials of an undocumented immigrant friend.
Free, 6-9pm Thu-Fri, Terminal 136, 136 Blue Star, (210) 458-4391, art.utsa.edu
.
Thu 5/4 - Fri 5/5
"The Trouble With Last Year"

Blue Star newcomer Anthem Gallery highlights the work of David Willburn, a Fort Worth-based artist whose mixed-media collages, installation projects and embroidered paintings and drawings exist at "the intersection of craft and fine art."
Free, 6-9pm Thu-Fri, Anthem Gallery, 1420 S. Alamo St., Suite 112, facebook.com/anthemgallery.
Thu 5/4 - Fri 5/5
Official Opening of Carbon Bloom

Carbon Bloom opens its doors with a pet-friendly reception for "Walls," a collaborative installation by artists Jesse G. and Michelle Claire.
Free, 7-10pm Thu-Fri, Carbon Bloom, 1420 S. Alamo St., Building B, Suite 216, facebook.com/carbonbloom
.
Thu 5/4
"Fountains"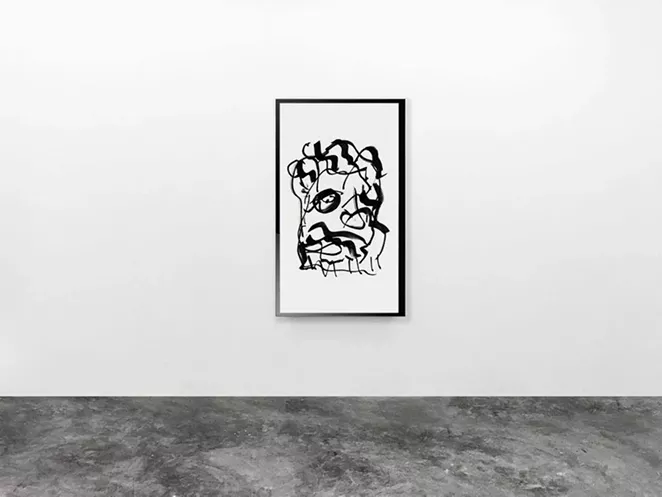 Hello Studio gives contemporary art fans another chance to view new offerings from Dave Swensen, whose work references "early minimalistic concepts" and draws inspiration from "the pioneers of early experimental cinema that used film as a platform to achieve time and act as lesson in reality, fiction and dreams."
Free, 6-9pm Thu, Hello Studio, 1420 S. Alamo St., Building B, Suite 203, (210) 291-8640, hellostudiosa.com.
Fri 5/5
"IV Art Space Retrospective (1998-2002)"

IV Art Space // Presa House Gallery
Given the Alamo City's dense and unusual history, it's only natural that localized nostalgia is an ever-present theme here — evidenced by Facebook groups dedicated to everything from "Vintage San Antonio" to bygone nightclubs like Phazez and Changez. In this same vein, Presa House Gallery is set to commemorate the six-year run of IV Art Space, a former First Friday mainstay situated on South Alamo across from Bar America. Opened by artists Joey Hladek and Andrew Watson in a storefront extension of their IV Design house and rounded out with the arrival of partner Stefunny Price, the space broke the gallery mold with unique programming that included fashion shows, dance performances, poetry readings and DJ nights. Combining photographs, video and written memories with new works from more than 20 associated artists (Glenna Park, Katherine Brown, Will Muniz and Dayna De Hoyos among them), the "IV Art Space Retrospective (1998-2002)" opens with a First Friday reception featuring music by Modsnap Radio DJs Charlie (the Wave), Cogswell (Deluxe Accommodations) and Brian Parrish (The Casbah).
Free, 6-11pm Fri, Presa House Gallery, 725 S. Presa St., facebook.com/presahouse.
Fri 5/5
"No Borders"
In addition to multidisciplinary works (from photography and painting to mixed media and installation), SAY Sí's senior thesis exhibition includes original performances from the ALAS Youth Theatre Company.
Free, 6-9pm Fri, SAY Sí, 1518 S. Alamo St., (210) 212-8666, saysi.org.
Sat 5/6
"Shaded by Leaves"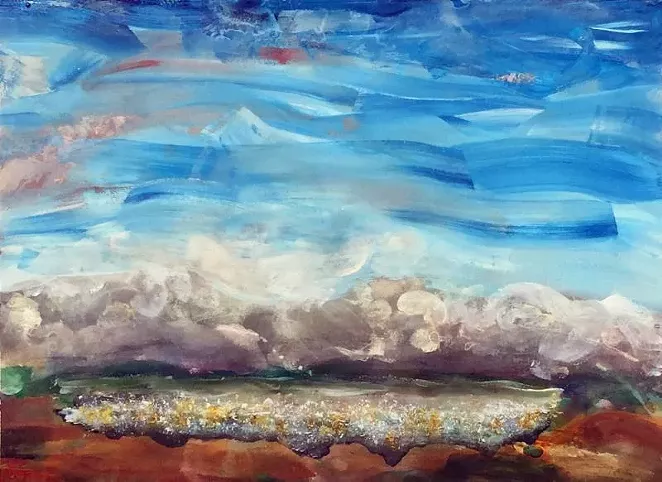 REM Gallery showcases paintings and drawings by local artist Lawrence Leissner.
Free, 6-9pm Sat, REM Gallery, 219 E. Park Ave., (210) 224-1227, remgallery.com.