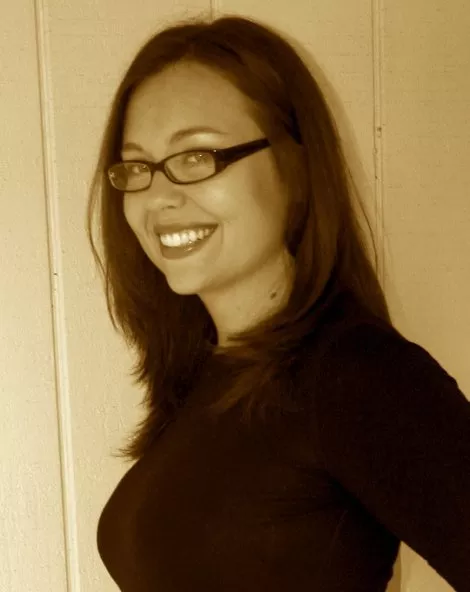 Hi, I'm Liz, and I am very interested in food. I am a Certified Holistic Health and Nutrition Counselor, which means I went to nutrition school and know a lot about the science of food — which foods people should be eating (or eliminating) for their specific illness or health concern.
This Holistic Health and Nutrition Counseling takes the form of in-person and by-phone sessions where we talk about practical ways to add therapeutic foods to one's diet, and where I emotionally support women through the process of making dietary changes. This all started when I myself was diagnosed with an autoimmune thyroid disease called Hashimoto's Thyroiditis, in which my body was self-attacking my thyroid gland. Out of pain and necessity, I started researching my symptoms and discovered they were connected to certain food choices. In eliminating those foods and replacing with others, my disease slowly went into remission. It's why I'm so interested in food — I see that we can harness benefits from it.
I am also interested in food for other reasons, though. Namely: why we eat the foods we do, who tells us to eat them, how and why foods are made accessible or inaccessible to us, and how agriculture, government, and our food choices intertwine (because they do).
Maybe you've never considered the impact American politics have had getting that bag of tortilla chips, cheddar cheese, and pound of ground beef in your grocery cart. They're foods you probably like and are popular in the U.S., and those reasons, you may assume, are what have guided your purchasing. Dig a bit deeper however and you'll see our government's hand in this and other things we eat. Take for example the research study conducted in 2009 by the Dairy Management Council, a marketing group created by the United States Department of Agriculture, in which they partnered with fast food restaurants to figure out ways to get more cheese into the American diet. Since a nation with an (approximately) 35-percent obesity rate does not need any extra, double, or triple cheese, we have to ask ourselves: just what was the motivation? Profit. When you and I eat more cheese, government-subsidized dairy factories make money. Fast food restaurants also make more money.
Our government, fast food chains, and conventional dairy factories make money on our cheese habit. Domino's Pizza, for example, took the information synthesized from the Dairy Management's research study and added pizzas with a whopping 40-percent more cheese to their menu, which was advertised with a $12-million media campaign. Domino's sales went up by double digits. So it becomes easier to see how the accessible foods around us are not just popular because they're tasty; many of them have been made and marketed specifically to get our dollar, and all due to government cooperation.
Like what you've read so far? That's just a taste test. In this blog, you can look forward to lots of this brand of news and commentary, cutting through the facade and nailing down the politics that often secretly guide American food choices. Allow me to introduce to you, Food Fighter: the blog Where Eating Gets Political.
Sources:
While Warning About Fat, U.S. Pushes Cheese Sales (New York Times)
Obese Americans Now Outweigh The Merely Overweight (Reuters)
Liz Schau is a Certified Holistic Health Counselor who specializes in nutritional changes for women with thyroid disease, food allergies, and digestive health concerns. You can find her at LizSchau.com.