After my first crawfish boil this past week, I spent most of the weekend...well, drinking. Do you know how insanely easy it is to make an adult Jameson-laced Shamrock Shake? Very. Also, what's with people drinking and eating in parking lots? Is that really a thing now?For more food porn, follow me on Instagram at
@JessElizarraras
.
The only artichoke spinach dip I'll eat. At Cerroni's Purple Garlic. #whatiate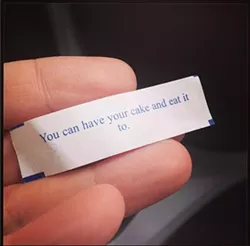 Finally! #cake #latergram
This display tickled me. So cute, so delicious. #hola #avocadosfrommexico #heb
I wish I was making this up. #gross #latergram #nope
I call this one "Tall Boys in Mexican koozies at the HEB parking lot" (not the artist's tall boy)
There's nothing sexy about tuna salad. #futurelunch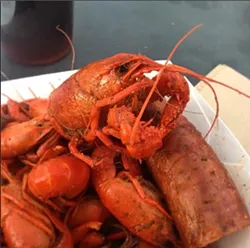 First crawfish boil of the season. @whereyatsa #latergram #downtowntuesdays
And then I went to Amy's. #yum
Rawr, it's a tiger. #georgeskeep
Moonshine cherries.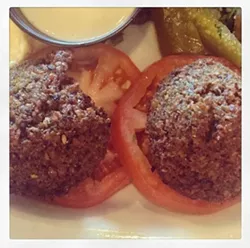 Falafel at #Pasha #whatiate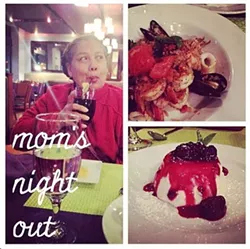 #zokoreview #whatiate
I call this one "Stray cookie on a Friday afternoon at the @sacurrent parking lot" (not the artist's cookie. #notwhatiate
Dewey and I rolled into Evan's to Huli Huli chicken and grilled veg. #yummer #whatiate
Mango margarita. #whatidrank #jalapenos
Celebrating Evan's mostly Irish heritage with Guinness floats and Jameson Shamrock Shakes. #saturdaynight #whatidrank #stpaddysday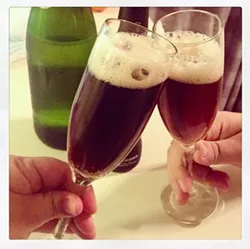 Black velvets to end the night.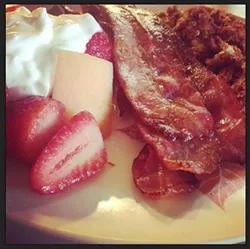 Breakfast! The Musical. #whatiate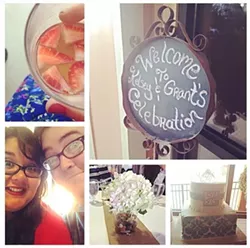 At Grant & Kelsey's "Wedding." #whatidrank #hurley