Ooof. Talk about a food week. Had the pleasure of going on a work review and enjoying Culinaria's Festival Week in the same breath. My jeans feel tight and I'm swearing off pork for a hot minute. What was the best bite of the week for you? I'm torn between several snacks (which will be shared in an upcoming post). For more food and drink adventures, follow me on Instagram:
@JessElizarraras
.
A stop at Pho Kim Long tonight #lol
They don't do this at Starbucks. Cc: @rosellacoffee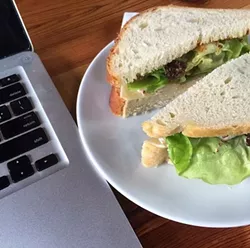 It was a working lunch. #whatiate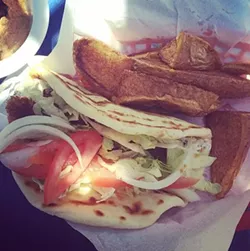 Dare I say Casa del Kabob is better than Pasha? #fightingwords #mediterranean #whatiate
That okra, you know? #whatiate cc: @smokeshack
Visiting Hot Joy. NBD. #eatingallthethings #whatiate @ksteaze come say hi!
El Diablo! #whatidrank
Ware's Waldo from @arcadesatx #whatidrank...for lunch #rebel. It's a warm-up for tonight's #bestofmexico event.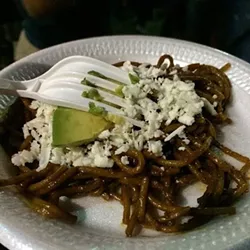 It's not much to look at, but El Machito's fideo seco might be my fave tonight. #bestofmexico @culinariasa
Happy 5th birthday @pearlfarmersmarket!
Stopped at @curedatpearl this am. #brunch #whatiate always delicious
One of tonight's highlights: fried-kale topped crostini with @stxheritagepork via @johnny_russ #morekalepls
They had me at boozy ice cream. Strawberry, piña colada (my jam) and mint julep via #saucysweets #tasty #whatiate
Visiting @lapanaderia during @quarryfarmersmarket's 3rd anniversary. #whatiate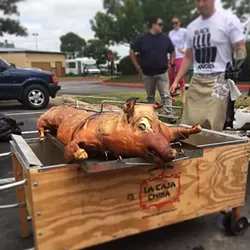 Little pig, little pig.
@safoodbites
and his whole pig roast at @quarryfarmersmarket #holypig #whatiate
The BBQ plate from @bakery_lorraine. $10. Going on til 3. #whatiate for a great cause!
Mike Behrend, @greenvegetarian & @earth_burger says the fast food joint will be ready in two weeks, veggies. #whatiate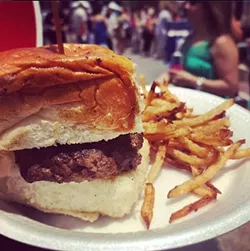 St. Anthony's burger offering. Pretty solid little burger. #whatiate @culinariasa
Indeed. #holysmoke #whatiate @culinariasa
Chef Jeff White of @boilerhousesa with one of today's best bites. Spam and a touch of horseradish. Yum. @culinariasa