I'm a fan of mascots. Coyote? Awesome. Ballapeño? Great. VIA's Buster? Too cute! But when it comes to Henry The Puffy Taco...I'm just a little creeped out. He doesn't have a face! Just add a pair of googly eyes and we're golden, but until then, he's just kinda strange. Anyway, here's a bit of #whatIate and #whatIdrank in the days leading up to Fiesta's kickoff. Follow me on Instagram for more food porn:
@JessElizarraras
.
Interesting Korean "flap jack"
Il Sogno is always a breakfast win. #whatiate
Mother's Little Helper at George's Keep. #yummy #whatidrank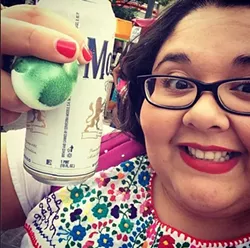 #vivafiesta #sa #sanantonio
Henry the Puffy Taco is kinda creepy.
Latergram of Van's pear almond tart. #whatiate
And this guy helped me through Deadline: The Musical. #whatiate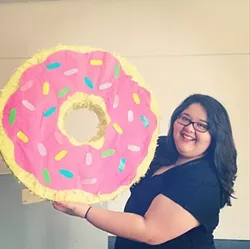 Presented without commentary.