Here's a quickie glimpse at my work-filled week, which also included a birthday celebration for my sister. We kept the party going until Sunday with a soulful brunch at
Tucker's Kozy Korner
.
Follow #whatiate for more food adventures, and don't miss a minute of all the eating and drinking by following me on Instagram: @JessElizarraras.
@smokeshack for lunch. #whatiate #bbq #texas #alltheokra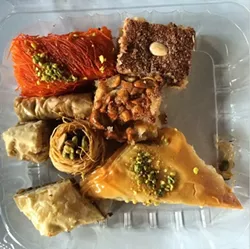 All the sweets from #DarnaGrill #whatiate #nomnom
Noodle porn via @fratellosdeli w Mario & Luigi. #whatistoleoffVanesplate
I get weird/fun things in the mail. Time for a taste test. #beer #cerveza #montejo #whatidrank
At @folcsa soft opening. Great smells coming out of the kitchen.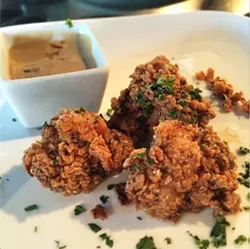 I need more sweet breads in my life.
David Naylor's take on an Old Fashioned in the back w scorched caramel, and a Cinco Missions with vodka, grapefruit juice and other magical fixings.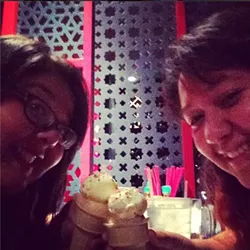 @ksteaze fan girls. @hotjoysa #latenight
One of us is hungover. Hint: it's not me ;) #brunch @tuckerskozykorner #whatiate #sundayfunday
Chicken and waffles. @tuckerskozykorner #latergram #whatiate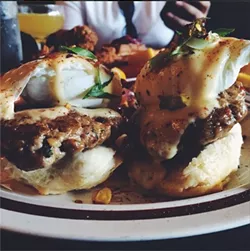 Benedict East @tuckerskozykorner #latergram #whatiate
The best puffy taco in the land. #margmeltdown #henryspuffytaco #sananto #puro #wobble
Tacos to close out this excellent #laborday via Taqueria Datapoint off Fredericksburg #whatiate