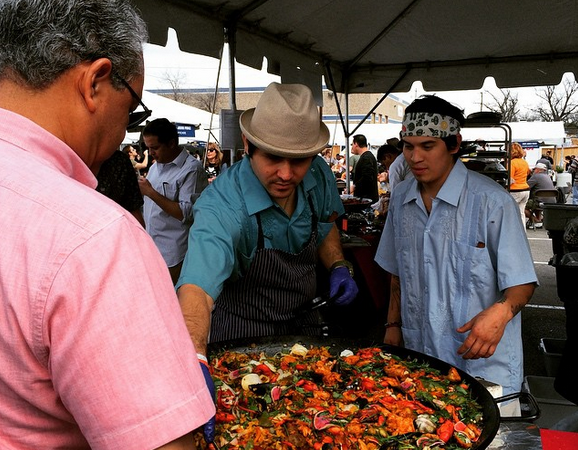 Jessica Elizarraras/Instagram
So much paella.
The sixth annual
Corona Paella Challenge
, hosted by Johnny Hernandez (La Gloria, The Fruteria) at The Pearl was held this past Sunday with almost an innumerable amount of paellas being served to the masses. The offerings were plenty and thankfully varied as most brought their A-game and tried to differentiate themselves from their counterparts.
Here's a quick rundown on the event in Insta form. For more food adventures throughout the week, including a review visit to Napa Flats, scenes from this year's San Antonio Flavor, dim sum at Golden Wok and a visit to Ranger Creek Brewstillery, follow me on Instagram for more food fun at
@JessElizarraras
.