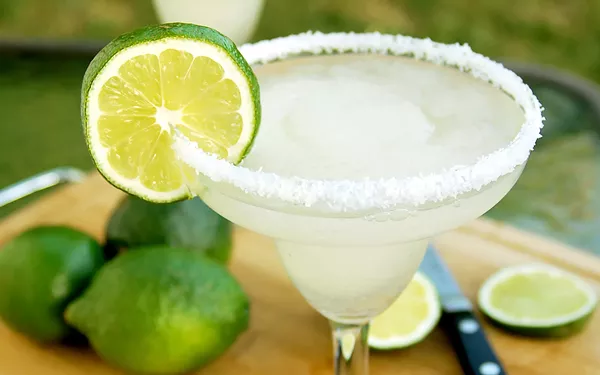 Leave the bigotes at home. Don't worry about the sombrero. It's too damn hot for sarapes. Maracas aren't even a thing.
Instead, go find awesome tequila/mezcal specials around town. Here are a few places to get your future tequila hangover started off right:
Southerleigh Fine Food & Brewery
(136 E. Grayson St., Suite 120, 210-455-5701) is offering $4 Micheladas all day long. Sas.
Neighboring eatery
Bakery Lorraine
(306 Pearl Pkwy., Suite 110, 210-862-5582) will have margarita flavored macarons available. So go snack on those.
From 5:30 p.m. to 7:30 p.m., in the lobby at
Hotel Emma
(136 E. Grayson St., 210-448-8355), Larder and Sternewirth will co-host an exclusive meet and greet cocktail hour with Chef Katherine Clapner of Dude, Sweet Chocolate & Local Distillers Chris Mobley and Boyan Kalusevic of Dorćol Distilling Company. The trio will discuss a chocolate truffle collaboration, the history behind it, chef's process for choosing ingredients, and the assembly of the truffles.
Francis Bogside
(803 S. St. Mary's St., 210-988-3093) will offer $4 Bombas (a Michelada-esque can of Modelo with Tabasco and lime on top) and $3 tequila shots, natch.
Habanero's Grill
(multiple locations) will offer $3 margaritas through closing.
Over at
Aldaco's
(multiple locations), Cinco de Mayo means $5 shrimp tacos and MPO margaritas until close.