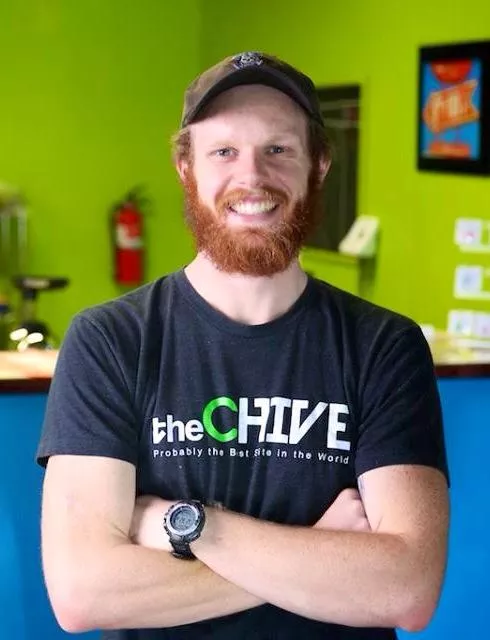 If your beard longer and fluffier than Sean's? (Courtesy)
This is Sean, Urth Juice Bar's corporate Beard. Look closely, because that bountiful testosterone-bush upon his face is giving you a chance at free juice or a smoothie.
Just like your beard, Urth's juices and smoothies are all-natural, locally grown and fresh as Vanilla Ice. Focused on making healthy possible and fun guaranteed, Urth juice bar encourages you to scream it like Thor, "I am proud, I am fierce, and gosh darnit, I am so juicy!"
If you, your friends or even your mom (the website says "bearded men" but I think they'd make an exception) can beat out Sean's beard in both "length and fluffiness", get down to Urth (5300 McCullough) and demand your juice! Cool down your over-insulated face with some ice-cold, blended fruits.
Because let's face it, if you can top Sean's beard in the middle of July in South Texas, you need some hydration.
Visit Urth's Facebook page and website for more information (and/or to stalk Sean and his beard). The offer goes from now to Saturday, July 20!