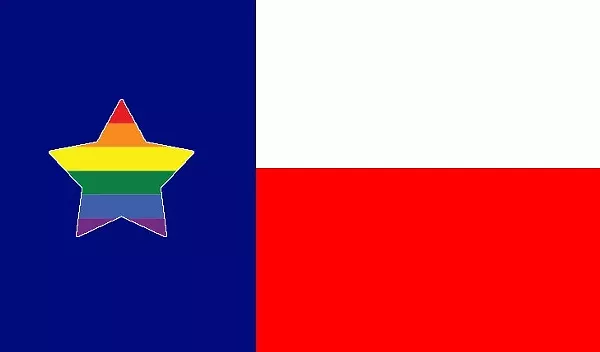 With just over a month left in Texas' 85th legislative session, it's looking less and less likely that Senate Bill 6, the so-called "bathroom bill," will make it to Gov. Greg Abbott's desk, let alone the House floor. House Republicans, including Speaker Joe Straus, have openly called the bill, which would ban transgender Texans from using the public restroom that matches their gender identity,
"unnecessary" and an impediment to local control
. Many are already saying it's dead.
But none of the bill's opponents are especially relieved. That's because Texas conservatives have a Plan B:
House Bill 2899.
It's an attempt by House Republicans to strike a balance between the economic woes and overt discrimination of SB 6. Instead of watering down the Senate's anti-trans bill, however, HB 2899 goes far beyond bathroom stalls and would effectively legalize LGBT discrimination in Texas.
If passed, HB 2899 would ban any Texas city from creating a nondiscrimination ordinance or a law that prohibits discrimination in both public and private sectors. While the feds prohibit discrimination based on age, gender, race, religion, and nationality, these local ordinances are the only rules that ban discrimination based on sexual orientation or gender identity. Currently, five Texas cities (including San Antonio) have some kind of nondiscrimination ordinance in place — but the House bill would also invalidate any current ordinances.
"It's our belief that discrimination issues related to privacy should be handled at the state level," said Rep. Ron Simmons, the bill's author, in an interview with
the Dallas Morning News.
It appears that Simmons and fellow House conservatives are
following North Carolina's playbook.
While the state reversed its original "bathroom bill" (the one Texas conservatives largely used as a model for SB 6) in March, lawmakers swiftly stuck a law banning nondiscrimination ordinances in its place. In North Carolina's case, however, cities that already have an ordinance in place are allowed to keep it, a courtesy Texas cities are apparently not allowed.
After North Carolina passed this replacement law, NCAA and NBA lifted their state boycotts — a sign that this new way of discriminating against LGBT people would no longer cost the state thousands in tourism dollars. Texas House Republicans apparently took note. To appease concerned business owners and city tourism departments, it appears Simmons wrote a bill that, like North Carolina's new model, attempts to skirt economic consequences while still allowing people to openly discriminate against LGBT Texans.
While this trick may work for some business owners, Texas Association of Business President Chris Wallace insists this bill is just as concerning as SB 6.
"This is not just about jobs, this is about discrimination," he told the
Current
. "We are hearing from our members that business are steadfastly opposed to any discrimination law."
Wallace said HB 2899 would "tie the hands" of business owners wanting to recruit top talent, because few people want to work for a place where discrimination is welcome.
"A lot of people, especially Millennials, do not want to work for a business or live in a city or a state that is not welcoming to all people," Wallace said.
Simmon's bill only intensifies the fears of trans Texans and their families — a population Texas conservatives have tried to leave out of the conversation. To them, these bills are about protecting citizens who morally oppose LGBT Texans. And making sure no one loses money in the process.
"It's very frustrating that there are still people who don't understand the reality of these bills," said Ginger Chun, the mother of a teenage trans daughter.
She pointed to the marketing campaign around SB 6, which asks parents if they want their daughters sharing bathrooms and showers with grown men. In reality, the bill would force kids who identify with one gender to use a bathroom of the opposite gender — where they may feel extremely uncomfortable. "It's inflammatory language meant to scare people. Not to educate," said Chun, who heads the San Antonio support group for parents of trans children.
If Simmons' bill passes, she said it will threaten the safety of her daughter. "I'm already nervous for her all the time. This will only make it worse," Chun said. She sees no difference between the two bills — they both discriminate against her daughter equally.
Even without bills like SB 6 or HB 2899 working to single out LGBT Texans, trans Texans regularly face harassment and discrimination. A recent
U.S. Transgender Survey found
that nine percent of the more than 1,000 trans Texans surveyed said they'd been physically denied access to a restroom in the past year. Sixty-one percent of them said that they try to avoid using public restrooms altogether — with 36 percent admitting they limit how much they eat and drink when they're out in order to avoid having to use the bathroom in the first place.
On Tuesday, a day before a House committee holds a hearing for the new House bill, a group of
bipartisan business members
representing Apple, IBM, Facebook, Google, Microsoft — and a handful of other national and local businesses — held a press conference at the capitol to oppose Rep. Simmon's new iteration of a bathroom bill.
"I'm a conservative and a proud Texan. I am especially proud of our state's reputation for being a warm and welcoming place to live," said Sally Larrabee, who works for Process Control Outlet, a decades-old Texas tech company. "We don't need to give our state a reputation for being a place that has laws that discriminate against people."
Sarah Meredith, an employee of Austin tech startup Umbel, said businesswomen of her generation aren't okay with being political pawns. "We need a robust economy. What we do not need is to be used as props to promote discrimination for political gain," Meredith said.
"The people who are promoting discriminatory bills are backed by radical groups that have literally called for driving LGBT people out of the state of Texas."