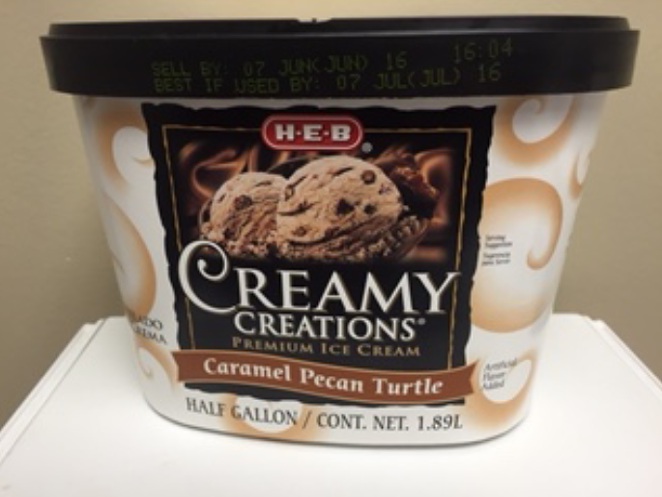 Courtesy H-E-B
Chocolate, caramel, pecans and wood slivers
Is no ice cream safe anymore?
First Blue Bell takes a months-long hiatus after some of its product was contaminated by Listeria. Now H-E-B has issued a voluntary
recall
for its Creamy Creations Caramel Pecan Turtle Ice Cream "due to the possible presence of wood pieces in the product."
Obviously Listeria (which killed three people and sickened several more) and wood pieces are in different leagues. And there haven't been reports of anyone being sick or injured from the wood pieces.
The recall impacts products with the UPC 041220518777 and the following sell by dates:
-April 20, 2016
-May 10, 2016
-June 7, 2016
-July 18, 2016
Customers who purchased a recalled product are entitled to a full refund. H-E-B Customer Service can address any questions or concerns at 1‑855‑432‑4438.