It's about time Southtown gets a yoga studio.
The new Southtown Yoga Loft is a trapezoidal-shaped, open space loft studio with antique character, which sits above La Frite Belgian Bistro on South Alamo. The space has a hip, urban vibe that meshes well with the artsy Southtown/La Vaca/King William neighborhoods. SYL offers a variety of classes to choose from, including ashtanga, gentle beginner's yoga, vinyasa flow, and even kid's yoga on Saturday mornings. They will also be joining in the community's First Friday festivities with a "Vino & Vinyasa" class (I hope the vino is going to be served after the vinyasa).
Owner Kristal Cuevas, a San Antonio native, says her path towards establishing SYL was not without hurdles and setbacks. In 2006 Cuevas left a secure job in the corporate world to "sell stretchy yoga pants" as a manager at Lululemon. "I learned that I could mold this short, precious life however I wanted, and didn't waste much time," says Cuevas. After attending teacher training in Encinitas, California with Tim Miller, she started a business teaching private and corporate yoga classes. Within a year she was teaching full-time. "Sometimes God has unusual ways of directing us. It has been a journey that I have embraced and have learned to appreciate as a blessing in disguise."
The Southtown Yoga Loft is now open, with an abbreviated schedule until January. The full class schedule begins January 3rd. The space also offers an eco-friendly boutique, with recycled purses and bags, SYL shirts and other "green" yoga brands. The first 3 classes are free for all San Antonio area residents; gift certificates are available.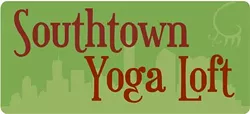 Southtown Yoga Loft will be hosting a Grand Opening Party on Friday, January 7th at 6pm. It will include light hors d'oeuvres and a demonstration by Ginger Brown, who is teaching the beginner's and kid's yoga.
For more information and the class schedule, visit their website, www.southtownyogaloft.com, or find them on facebook.