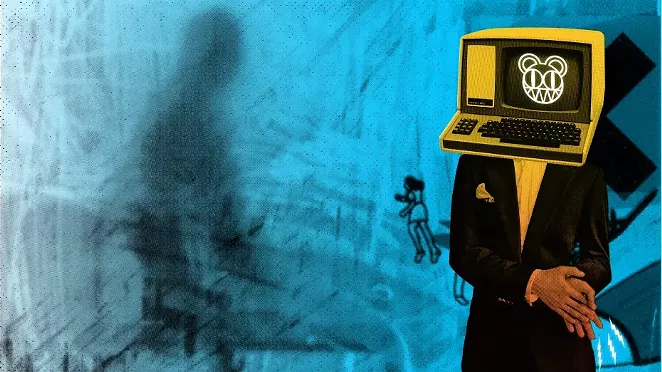 With help from a dozen of the Alamo City's finest musical acts, the Youth Orchestra of San Antonio's YOSA Philharmonic, made up of high school and college musicians, is giving the classical treatment to one of the best albums of the past 20 years.
Aside from earning metal at the 1998 Grammys — winning the Best Alternative Rock Performance category and nominated for Album of the Year — Radiohead's 1997 magnum opus
OK Computer
is the alt/art-rock juggernaut's highest selling album and its most universally revered.
OK Computer
pointed out the idiocy of consumerism, the injustice of globalized neo-liberal politics/economics and the crushing feelings of alienation that these societal ailments engender.
Straight-faced and serious as the apocalypse, Radiohead dared to care about every rich, alien and mood-altering sonic nuance and texture on this album. And the results have captivated us all these years.
In a phone interview last week, YOSA music director Troy Peters told the
San Antonio Current
that "
OK Computer
seemed like the perfect choice because it's such a landmark album, and it's just so full of color and texture, so ripe for exploration and reinvention."
Not to mention the rock-solid musical content: "Every musician that I know loves this album," Peters said.
Having conducted the YOSA Philharmonic for the last six years, Peters noted that his favorite thing about working with young musicians is their excitement in discovery.
"The greatest thing about conducting young musicians is the energy that they have when they discover great music," he explained. "And that's the same whether it's a chance to discover a Tchaikovsky symphony or
Carmina Burana
or Radiohead."
Peters sees the show as a great opportunity for both the roster of local musicians, which Peters selected to be "representative of what's been going on in local music the past several years," and YOSA Philharmonic members who get to play with "adult musicians that are really comfortable with reading each other and responding to each other, which is something that is very different for kids used to playing in a 65-piece orchestra."
Each of the local artists contributing will, undoubtedly, put their unique spin on the track that they have selected to perform, while the orchestra focuses on "recreating the sound world" of the original and reacting to the performers' choices.
Your ticket to this not-to-be-missed concert will go to help support YOSA scholarships, which allow more students the opportunity to pursue classical music.
YOSA Presents OK Computer Live feat Nina Diaz, Lonely Horse, Pop Pistol and more
$9-$45, 8pm Sat, June 27, Tobin Center, 100 Auditorium Circle, (210) 223-8624,
tobincenter.org