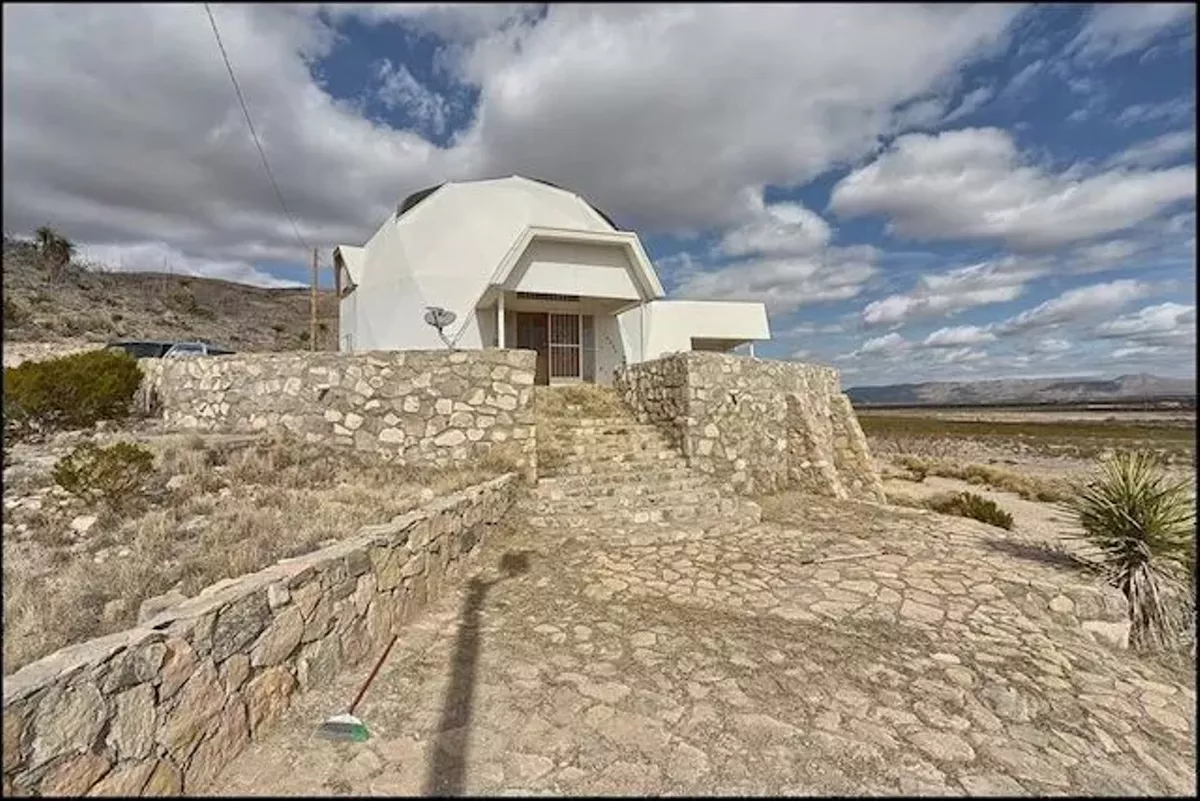 Technically a geo dome design, this single family looks just like an igloo — something Texas isn't exactly bursting at the seams with.
The architecture of this home is anything but ordinary.
Cove ceilings are featured all throughout this secluded "igloo."
The living space isn't quite an open floor plan, but there's a lot of functionality with each area.
The skylights and high ceilings make this living space seems much larger than it actually is.
In addition to the dining room, there's a breakfast nook, which is a little snug, but can totally work with the right table.
The spacious kitchen comes with porcelain enamel sinks and ceramic tile backsplashes.
The kitchen island is great additional space for preparing meals or hosting guests while you entertain.
This kitchen features a built-in electric oven and freestanding electric range, so be prepared to cook a turkey or two here.
The igloo comes with its very own dedicated dining room, which you'll totally use for all those freshly prepared dinners you cook.
Luckily, paint is not forever.
The bathroom comes with its own baby changing station. (Jokes, y'all.)
This might be where you want invest all that money you save buying this house. That's a whole lot of conflicting tile.
This epic spiral staircase leads to an even more epic area of the igloo.
Yep, this could be your bedroom.
This view is seriously incredible... and seriously visible from your bed.
This room is what childhood dreams are made of.
The master bathroom features double vanities and a jetted tub that's just what the doctor ordered after a long day on the range.
You can always paint over the creepy Bible verses.
Not only does this bedroom have great window views, but there's a walk in closet as well. Double whammy.
Multiple skylights line the ceiling creating an open and airy atmosphere throughout the house.
This loft is the ultimate chill area.
This area could double as a storage space or extra living area.
Located on a 6 acre lot, this house has incredible views of mountains in the distance.
It might not be a grassy plot of land, but there sure is a lot to look at.
This amazing landscape could be your personal playground for just $130,000.