Canteen Fest 2010: The Pipelines, Pablos Grove, Cain's Children, The Chayns, Crystal Winter, Stillwater, Excalibur, United, Water Brothers, John Colvin Band, Union Jacks, Bepko Fletcher, Santos Rose, Cave Dwellers, The Jammers, Rocksand, & Orion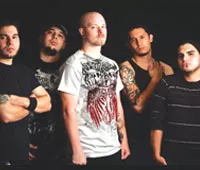 Critic's Pick
Release Date:
2010-09-01
Last year, 700 folks with fond memories of Teen Canteen gathered at "Samstock" — a musical tribute to the man behind the bygone teen club. In 1960, owner Sam Kinsey entertained the crowd at Teen Canteen (then housed in Jefferson Methodist Church Hall) by spinning 45s on a portable record player. But by 1977 (the year it closed its doors), Teen Canteen had evolved into a full-fledged music venue, nurturing local bands and attracting big names like ZZ Top (who were reportedly paid a whopping $300 to perform there). With the addition of a second stage in Canteen Village (a groovy outdoor market with graphic artists and artisans), this year's retro-celebration might even cause a few flashbacks: bands from the original Teen Canteen (the Pipelines, Cain's Children, the Chayns, and Pablos Grove to name a few — turn to the music listings for the full lineup) provide the soundtrack this year
Support Local Journalism.
Join the San Antonio Current Press Club

Local journalism is information. Information is power. And we believe everyone deserves access to accurate independent coverage of their community and state. Our readers helped us continue this coverage in 2020, and we are so grateful for the support.

Help us keep this coverage going in 2021. Whether it's a one-time acknowledgement of this article or an ongoing membership pledge, your support goes to local-based reporting from our small but mighty team.

Join the San Antonio Press Club for as little as $5 a month.