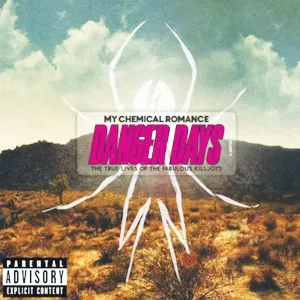 Danger Days: The True Lies of the Fabulous Killjoys
Label: Reprise
Release Date: 2010-12-08
Rated: NONE
Genre: Recording

The last time we heard from My Chemical Romance, frontman Gerard Way was leading a black parade of gloom, doom, and general misery. That was four years ago. Things have changed a bit for pop-punk's most theatrical tunesmiths. On their fourth album, they replace the epic-length Queen tributes and it's-showtime! Liza Minnelli cameos with lean guitar riffs, synth squalls, and a spitting spirit. Danger Days: The True Lives of the Fabulous Killjoys isn't as ambitious as The Black Parade, but it still packs plenty of monster hooks. After a 30-second intro (which lines up the album's narrative, a futuristic story that derails after a couple of songs), MCR launches into the taunting "Na Na Na (Na Na Na Na Na Na Na Na Na)," setting up Danger Days' central theme: We're back, and screw you if you don't like it.