The Strange Saga of the COSA Ban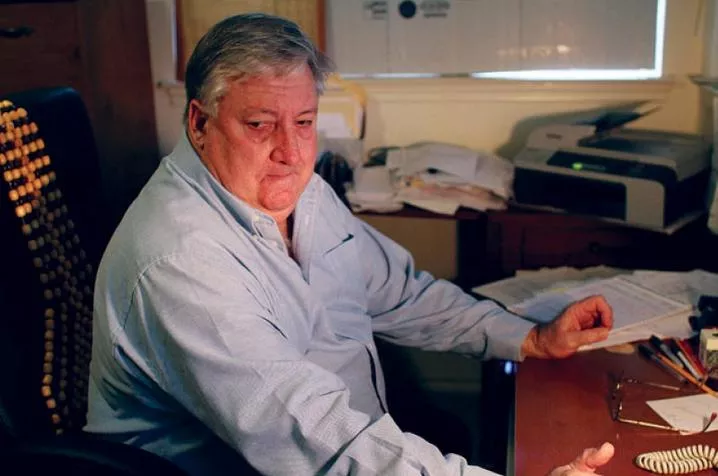 Michael Barajas
John Foddrill
When a federal judge last month ordered San Antonio officials to lift a criminal trespass warning banning Michael Cuellar from City Council sessions or other public City meetings, it was an open question how COSA would handle John Foddrill.
Both men are disgruntled ex-COSA employees, and City Attorney Michael Bernard and SAPD Chief William McManus signed criminal trespass warnings banning each – Foddrill in 2009 and Cuellar in 2012. Cuellar sued, saying the ban, which was indefinite and given without explanation, violated his constitutional rights.

With the help of the Texas Civil Rights Project last month, U.S. District Judge Xavier Rodriguez issued an injunction lifting Cuellar's ban until the matter goes to trial.
Just five days later, Foddrill got this letter, signed by McManus and Bernard:





What has made the criminal-trespass episode so bizarre is the apparent levity with which City officials made the choice to ban both Foddrill and Cuellar in the first place. In court last month, COSA dug up dirt that Cuellar, as a contract coordinator in the City fire department, had a testy relationship with co-workers. Shortly before he was forced to resign, one co-worker claimed Cuellar exhibited "erratic, threatening, and harmful behavior," and one filed a Violence in the Workplace report alleging Cuellar lost his temper and verbally threatened co-workers in the office, according to affidavits the City filed in court.
Cuellar, of course, denied those allegations on the stand, but what's maybe more revealing is that police never got involved. Officers were never called to the workplace, nor were police ever deployed to evaluate whether Cuellar was a threat before the City banned him. Cuellar was actually set to start another job with COSA the day after he received his criminal trespass warning – Cuellar lost the job since he couldn't show up to work without fear of arrest.
In court, Bernard essentially told Judge Rodriguez that Cuellar's numerous, and at times eccentric, open records requests to the city constituted a broad "harassment campaign," and therefore was indication of some threat. Both Bernard and McManus said Fire Chief Charles Hood approached them six months after Cuellar left the fire department, worried Cuellar might be a threat. As Jim Harrington with the TCRP has pointed out, the vague timing of this meeting (conveniently, McManus and Bernard couldn't remember an exact date in court) and the date of Cuellar's criminal trespass ban just so happens to coincide with a records request Cuellar filed unearthing some strange dealings at the Fire Department. One of Cuellar's requests targeted records dealing with roundabout pay deal Nim Kidd, a high-paid Texas Department of Public Safety employee, has with his former employer, COSA. Cuellar made the records request months before the Austin American-Statesman rooted out the shady pay deal and reported on it.
Foddrill has his own contentious history with COSA. Foddrill claims that in 2006, while working with the city's IT Services Department, he discovered billing irregularities that led him to a multi-million dollar slush fund. When he was fired – in retaliation, he claims – Foddrill filed a whistleblowers lawsuit. He lost in a jury trial (see Elaine Wolff's coverage from back then to understand why that might be), and, as I wrote in a piece on Foddrill last year, he decided to start trolling every politician, law enforcement official, and journalist for which he could find an email address. His online persona was – and, frankly, continues to be – so shrill and off-putting that most wrote him off.
But Foddrill's personality aside, there's sign police never actually viewed him as a threat. According to records the City (finally) released, there's no indication police ever evaluated him before issuing his 2009 ban. And police did finally evaluate him after the ban, sending a plainclothes unit out to his home on the night of July 4, 2011.

"[H]e hasn't been shown to be violent, though he does appear to be highly intelligent," one SAPD sergeant wrote in a report. Another report states, "[Foddrill] did not display any signs of mental illness nor was he a danger to himself or others."
And yet, Foddrill's criminal trespass warning remained in place until April 1 – nearly four years after officials banned him without explanation. Unless he presses and ultimately gets a jury trial, Foddrill will likely never be given a full explanation from COSA – Foddrill, like Cuellar, has filed suit in federal court, though without the backing of the TCRP. If the obfuscation and selective memory displayed by Bernard and McManus on the stand last month serves any indication, even in court Foddrill would likely get few answers.
As with most constitutional rights battles, Foddrill and Cuellar are flawed characters. Cuellar didn't get along with some of his co-workers, and, according to the City, temper problems got him booted from the fire department – Judge Rodriguez, ruling in favor of Cuellar's motion for an injunction last week, remarked, "I do believe that Mr. Cuellar does become agitated." He became a regular COSA irritant, barraging the city unusual records requests (including for fingerprints and photos of City officials).

Foddrill, meanwhile, has made few friends, his approach relentless and toxic.
But just because you're paranoid doesn't mean they're not out to get you, as the old maxim goes. That it took two lawsuits for COSA to even look at the issue doesn't inspire confidence. And the haphazard way in which City officials decided to strip Cuellar of his constitutional rights, according to the testimony McManus and Bernard gave in court, should give citizens pause — particularly those who feel they've got a bone to pick with COSA, justified or otherwise.
Support Local Journalism.
Join the San Antonio Current Press Club

Local journalism is information. Information is power. And we believe everyone deserves access to accurate independent coverage of their community and state. Our readers helped us continue this coverage in 2020, and we are so grateful for the support.

Help us keep this coverage going in 2021. Whether it's a one-time acknowledgement of this article or an ongoing membership pledge, your support goes to local-based reporting from our small but mighty team.

Join the San Antonio Press Club for as little as $5 a month.
Euclid Media Group, LLC
Read Our Sister Publications