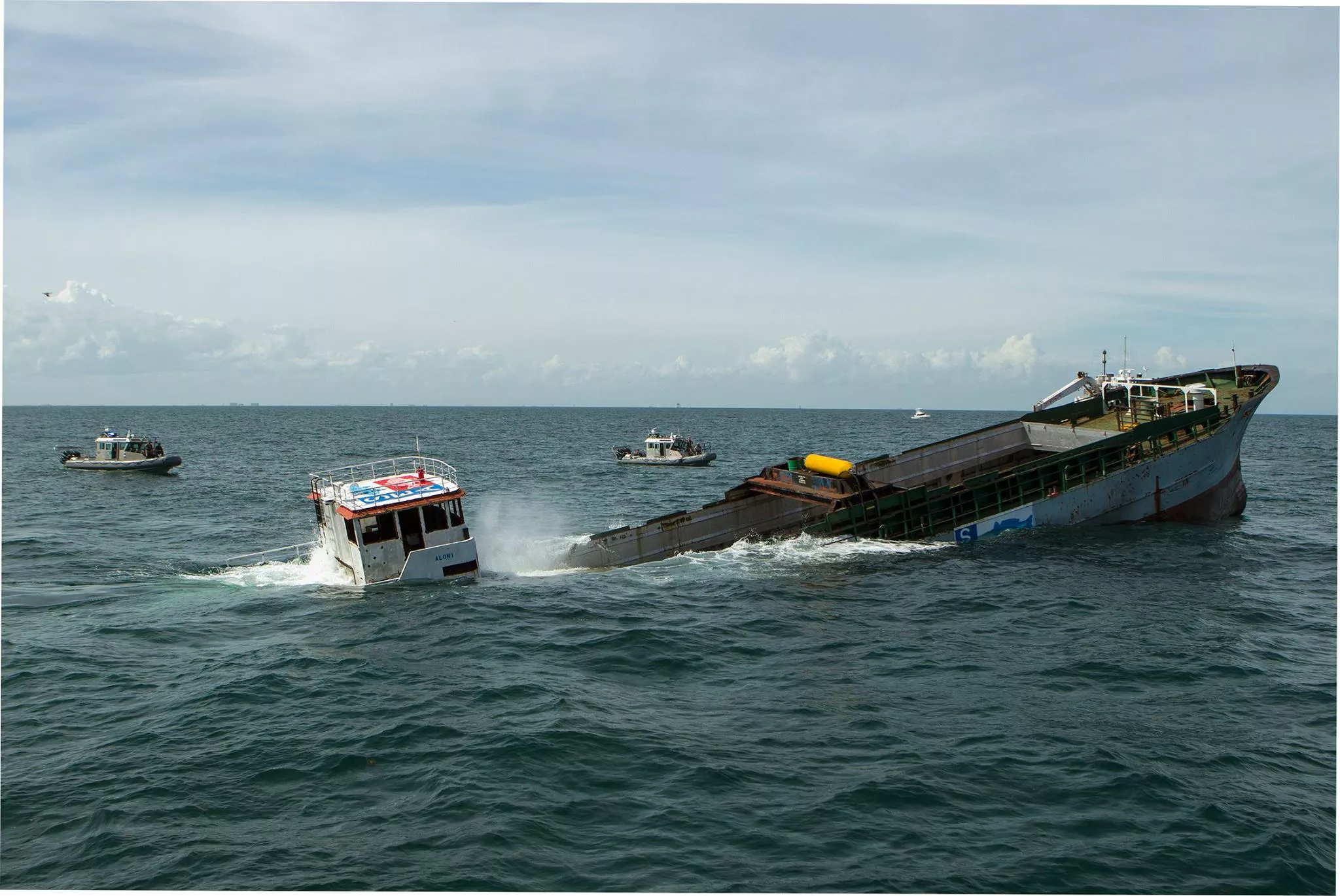 The Kinta S is sunk eight miles off of Mustang Island to become an artificial reef. Photo courtesy of the Texas Parks and Wildlife Department.
A 40-year-old freighter embarked on its last voyage Wednesday, but rather than dock in some tropical Caribbean port, it was sunk in 75 feet of water eight miles off of Mustang Island.
The 155-foot Kinta S will be transformed into an artificial reef.
"The Kinta S was just a rusty, outdated cargo vessel with no historical significance, but now she will live on as underwater habitat for marine life and an interesting destination for scuba divers," Dale Shively, director of the Texas Parks and Wildlife Department artificial reef program said in a press release.
And it's the largest ship reefed since 2006 when TPWD sunk the 473-foot Clipper off South Padre Island.
The Panama-flagged Kinta S was launched from Japan in 1976 and will become part of the Corpus Christi Nearshore Reef, a 169-acre reef composed of 470 concrete pyramids and tons of concrete culverts. The project, officially known as MU 775, began in fall 2013.
According to TPWD, the artificial reef program has 68 reef sites in the Gulf of Mexico that range in size from 40 to 360 acres. Most of the reefs are nine miles of the Texas coast in federal waters, and some are as far out as 100 miles from the shore in deepwater habitat where species like red snapper live. The program supports a wide variety of sea life.
Here's a cool video taken Wednesday eight miles off the shore of Mustang Island.