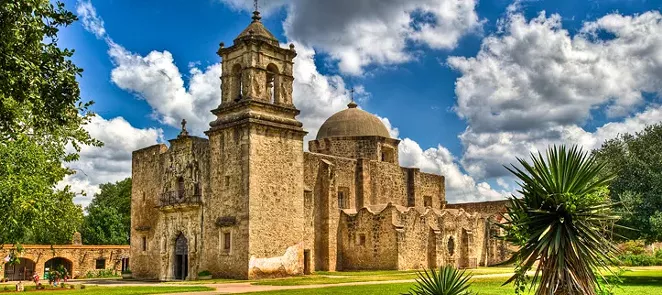 National Parks Conservation Association
In his nearly $4 trillion proposed 2016 federal budget, President Barack Obama has included a boost in funding for the National Park Service's preservation effort dubbed the Centennial Initiative, named for NPS' 100th anniversary and the next 100 years of park conservation and historical preservation, and one of San Antonio's most historic and beloved landmarks stands to benefit.
The San Antonio Missions National Historical Park, one of 405 across the country and home to Missions Concepcion, San Juan, Espada and San Jose, will see more money to improve on community engagement, outreach, education and general operations from the funding proposed by President Obama. His budget includes $3 billion for the entire NPS agency, including an increase of $432.9 million specifically for programs and operations for parks across the country. The budget item also includes $40 million to improve things like visitor services, community outreach and build local partnerships.
"This centennial budget is the cornerstone for the next 100 years of stewardship of America's iconic natural, cultural and historic resources like San Antonio Missions National Historical Park," park Superintendent Mardi Arce said in a press release. "The centennial budget is significant for this park and parks around the country because it helps us be better stewards of park resources and it will allow us to welcome a new generation of park visitors, supporters and advocates as they experience their national parks."
If the budget items are approved, San Antonio Missions National Historical Park will build on its youth engagement and internship program, increase staff responsible for visitors services, increase local outreach as well as research to preserve the historical landmarks.
Not only are do the missions provide a dose of history and recreational activities in areas surrounding them, but they also have a hefty economic impact as well. According to a
UTSA study
commissioned by the National Parks Conservation Association, the historical park generated $20 for every one federal dollar invested. The 2009 study projected that that number would double by 2016.