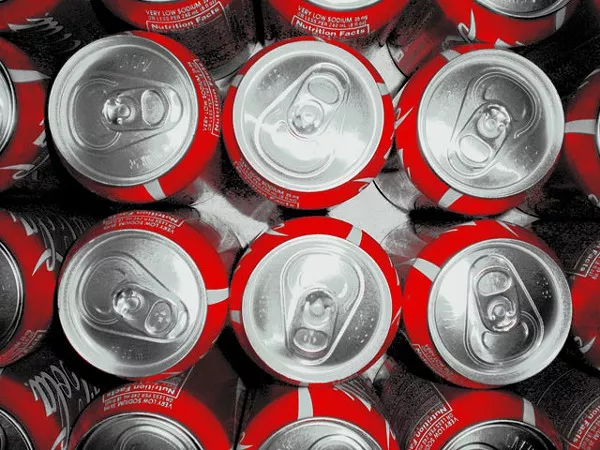 Does County Judge Nelson Wolff want to take your soda away?
Probably not.
Does he want Bexar County residents to drink less of the sugary goodness in an effort to promote wellness and reduce obesity? Yes, he does.
At Tuesday's Bexar County Commissioner's meeting Wolff will
present a resolution
in support of reducing consumption of sugar-sweetened beverages.
While county offices are closed for President's Day today, a look back at the Bexar County Healthcare Summit last September is a good primer on Wolff's thinking, since he hosted the summit.
According to the
summit's final recommendations
, the county should support legislation that aims to restrict the types of beverages — especially sugary ones — that can be sold to students in public schools.
Additionally, the summit, which was comprised of roughly 300 healthcare professionals, recommended supporting Department of State Health Services' appropriations for educating communities about the link between sugary drinks and obesity.
In 2013, San Antonio lawmaker Carlos Uresti, a Democrat, filed a bill to ban the sale of soft drinks in Texas public elementary and junior high schools. The bill actually made it through the Senate and the House and landed on the desk of former Governor Rick Perry,
who vetoed it
.
Last June, a New York appeals court struck down former New York City Mayor Michael Bloomberg's controversial over-sized soda ban,
Bloomberg Business reported
.
Last year, Texas Agriculture Commissioner Todd Staples repealed a strict ban on foods with high levels of sugar and fat that was put into place in 2004 by then-commissioner Susan Combs, and in one of newly elected Agriculture Commissioner Sid Miller's first acts, Miller announced he would mostly stay away from mandating the types of foods and drinks consumed and sold in public schools, the
Texas Tribune reported
.
However, the federally mandated
Smart Snacks in Schools
program, prevents schools from selling soda to students during the school day.