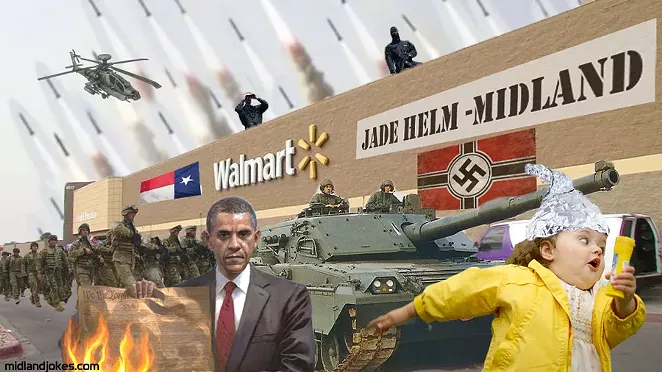 Jade Helm, the U.S. Government takeover of the, um, United States masked as a multi-state military training exercise is underway today, and if you are not freaking out about Barack HUSSEIN Obama tyrannical invasion of the American Southwest, then you haven't been paying attention.
The training exercise began today in a number of locations around Texas, including Camp Bullis in San Antonio and Camp Swift in Bastrop, which means, you will be rounded-up with the rest of the true patriots inside a closed down Walmart before you know it.
Don't say we didn't warn you.
Sure, today is unfolding just like any other day, but you, fellow red-blooded American, will soon have to take up arms to defend yourself from the United States of America as it ... I don't even know at this point.
Here's a look at how today's innocuous military exercise that is being completely blown out of proportion is unfolding on Twitter.