Texas Subpoenas Planned Parenthood, Sets 24-hour Deadline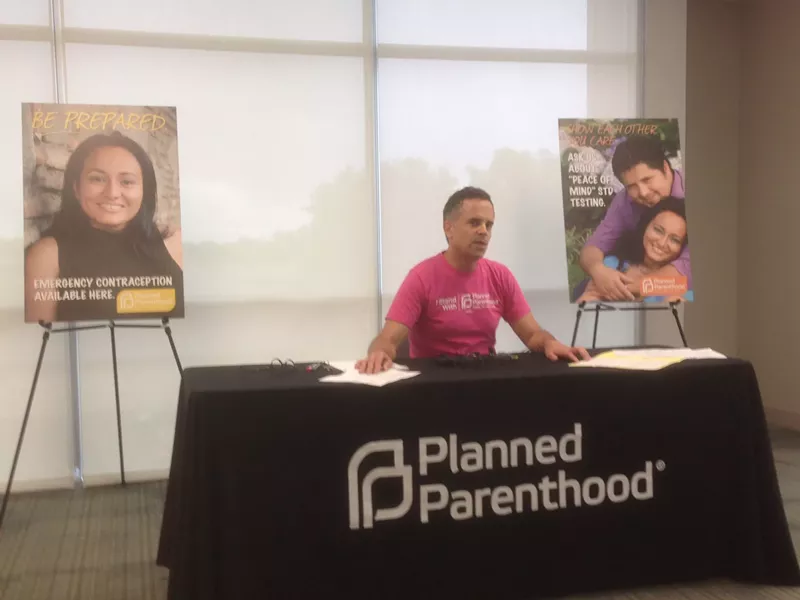 Rohit Chandan
Planned Parenthood South Texas CEO Jeffrey Hons speaks to media after the state unexpectedly showed up at the San Antonio clinic with a subpoena in hand.
This morning, officials from the Office of the Inspector General, Texas Health and Human Services Commission unexpectedly showed up at the San Antonio Planned Parenthood facility on Babcock Road to serve a subpoena.

The state is seeking tons of documents and gave Planned Parenthood just 24 hours to compile it all.

Jeffrey Hons, president and CEO of Planned Parenthood South Texas, said the visit was politically motivated.
Calling it an erroneous request, Hons questioned the subpoena's legality, but is working to meet the request.
The state is seeking numerous documents, including information about Planned Parenthood employees' work history, along with information about relatives. Hons said he has no problem providing "reasonable" documents to OIG, but does not plan on providing this type of personal information.
Planned Parenthood lawyers are requesting an extension of time to provide the documents. Hons said it's a time and labor exhaustive process to produce all the documents the state is looking for.
This isn't the first time Planned Parenthood received an unexpected visit from the state, either. However, the state has never sought personal staff information, Hons said.
We're keeping you informed…
...and it's what we love to do. From local politics and culture to national news that hits close to home, San Antonio Current has been keeping San Antonio informed for years.
It's never been more important to support local news sources. A free press means accountability and a well-informed public, and we want to keep our unique and independent reporting available for many, many years to come.
If quality journalism is important to you, please consider a donation to San Antonio Current. Every reader contribution is valuable and so appreciated, and goes directly to support our coverage of critical issues and neighborhood culture. Thank you.