Having a healthy attitude about sex can be difficult in a world that often teaches us that sex is shameful, rape is, at least in part, the victim's fault and the ideal sexual encounter resembles that one scene from The Notebook (yeah you know the one).
However, as more people create a dialogue around sex, the sex positivity movement is starting to gain some traction. Sex positivity is the basic concept that healthy and consensual sex is a positive thing — it really is that simple.
But, as with most contemporary ideologies, confusion about what sex positivity entails risks turning people away from its message. So San Antonio's Sexology Institute and Boutique is aiming to further spread the sex positive message by holding numerous events each month, with the overarching goal to educate the community on certain sex positive values.
"The educational events are what sets the Sexology Institute apart from any other 'sex toy store' in town," said Executive Director and Sexologist Melissa Jones. "We're actually an educational institute first and a boutique second."
The upcoming "Good Girls' Guide to Bad Girl Sex" is one of the Sexology Institute's most popular events and it's coming back on June 22. The event is $15 and and will be held at 7 p.m. at the Sexology Institute and Boutique (727 S. Alamo St.).
Before you attend the event to expand your knowledge on comportment, poise, confidence and how to get the sex you want, we're here to help you better understand sex positivity by busting some myths associated with the movement.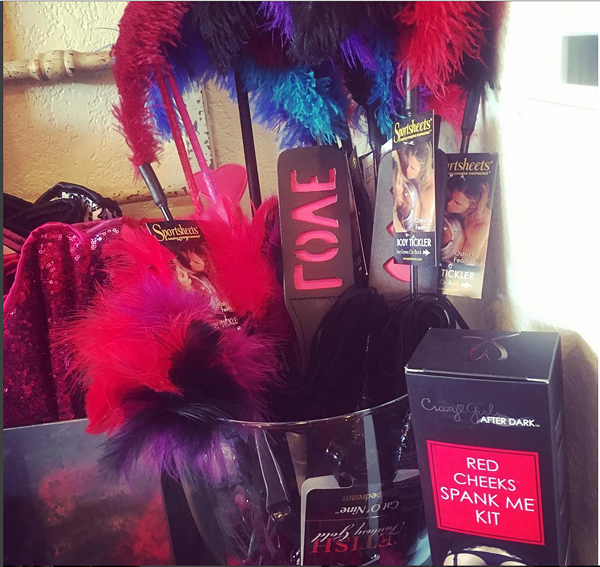 Being sex positive equates to being sexually promiscuous
Perhaps the largest misconception about people who are sex positive is that they are always down for casual sex. As Bustle points out, this simply isn't true. In fact, being sex positive involves recognizing that having sex and not having sex are both healthy forms of expression. Therefore, engaging in abstinence is also a valid form of sex positivity.
Sex positive people are all sexually adventurous
While some people enjoy sexual kinks, such as BDSM, others do not. Being sexually positive means that you recognize everyone's sexual desires, as long as it remains consensual, as viable. In other words, do as you and your partner(s) please in bed and don't judge others for doing the same.
Sex positive people praise all porn
Recognizing why some porn is problematic doesn't mean you can't be sex positive. In fact, it is helping to create a safer space for discussion on some of porn's excessive use of abusive acts and imagery, especially towards women. When it comes to being sex positive, it's okay to be critical of the porn industry — you just shouldn't judge people simply for enjoying and consuming the stuff.
Sex positive people are all in agreement

Social movements of any kind are going to be made up of differing opinions on the topic, and sex positivity isn't any different. While some are pushing for the reclamation of the term 'slut', others still find it a derogatory and judgmental slur. Personal opinions that differ from others' in a movement is okay, so long as you aren't intruding on the sexual and/or reproductive rights of any one else.
Courtesy
How Mean Girls does sex education
Sex positivity is an excuse to act irresponsibly

The assumption that sex positive people are just looking for an excuse to have tons of unsafe sex couldn't be further from the truth. Those who are sex positive actually encourage for more education and information to be readily available to the public on how to practice safe sex, both physically and emotionally.
The sex positive movement is made up of only cisgender, white feminists

Being sex positive means believing that consensual sex between adults isn't something to be ashamed of, regardless of who you're sleeping with and how often. Starting to see a pattern here? Regardless of if you subscribe to other feminist ideologies, your sexual identity or gender, it is possible to hold a sex positive attitude.
Like we said before — it really is that simple.

Good Girls' Guide to Bad Girl Sex, 7 p.m., Sexology Institute and Boutique, 727 S. Alamo St. $15. Tickets can be purchased here.