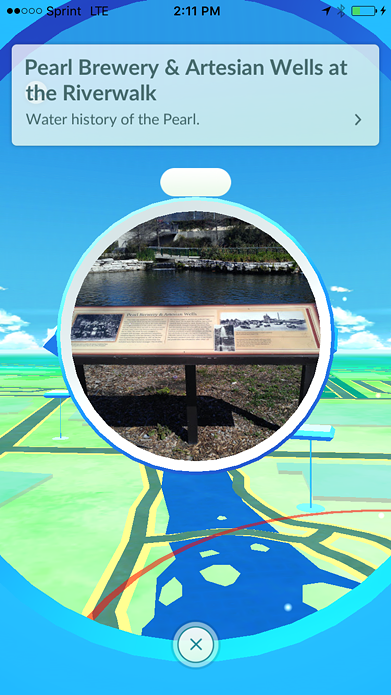 Remember the days when your only evening responsibility was holing yourself up in your bedroom and battling Pokemon on your Gameboy for an indefinite amount of time? How about when the only fat stacks you were worried about acquiring were new packs of Pokemon cards? Those were the simple times.
Thankfully, we can all finally regress back to that childhood love affair with Pokemon without having to disassociate from the outside world. After lying low for a few years, Pokemon is back and
bigger than ever
. If you've been living under a rock for the past week, the beloved franchise dropped its newest game, Pokemon GO last Thursday.
The new smartphone app allows players to follow a GPS map to catch their favorite Pokemon out in the real world. Since its release, Pokemon GO has been taking the world by storm, so we decided to join the hype and go find some Pokemon for ourselves. Rest easy, we did not come across any
dead bodies
in the process, only a healthy serving of knowledge. Here are eight things we inadvertently learned about while playing Pokemon on the River Walk.
The U.S. 141st Infantry Regiment

SA Current/Stephen Acevedo
This plaque commemorates the United States 141st Infantry Regiment that has notably served in both World Wars. What some people may not realize is that the lineage of this very same regiment also traces back to the Texas Revolution. That's right, one of our country's finest military regiments got its start in the Lone Star State. Does that make Texas superior to America? I'll let you be the judge of that.
The Acequias of San Antonio

SA Current/Stephen Acevedo
Before SAWS was pumping water from Edward's Aquifer down our throats, San Antonio got its water from a series of eight acequias, or canals. The acequias extended 15 miles from the headwaters of the San Antonio River to the five Spanish missions, including the Alamo. Parts of this original water system are still operational, although I imagine our current water system gives us slightly safer water to drink.
The Jeremiah Y. Dashiell House

SA Current/Stephen Acevedo
In the 19th century, the Jeremiah Y. Dashielle House was one of the more ostentatious houses located in San Antonio's La Villita area. Today, it is the only remaining and intact example of this type of old San Antonio home, which makes it a valuable historic sight. You can check it out for yourself to see how the other side lived in the 1800s.
La Villita

SA Current/Stephen Acevedo
Although most San Antonians are familiar with its quaint shops and the annual NIOSA held within its walls, some do not realize how deep-rooted La Villita is in San Antonio's history. In fact, the buildings in La Villita can be traced all the way back to 1722. They made up one of San Antonio's first residential neighborhoods, harboring immigrants from Germany, France and Italy.
Dr. Ferdinand Ludwig Herff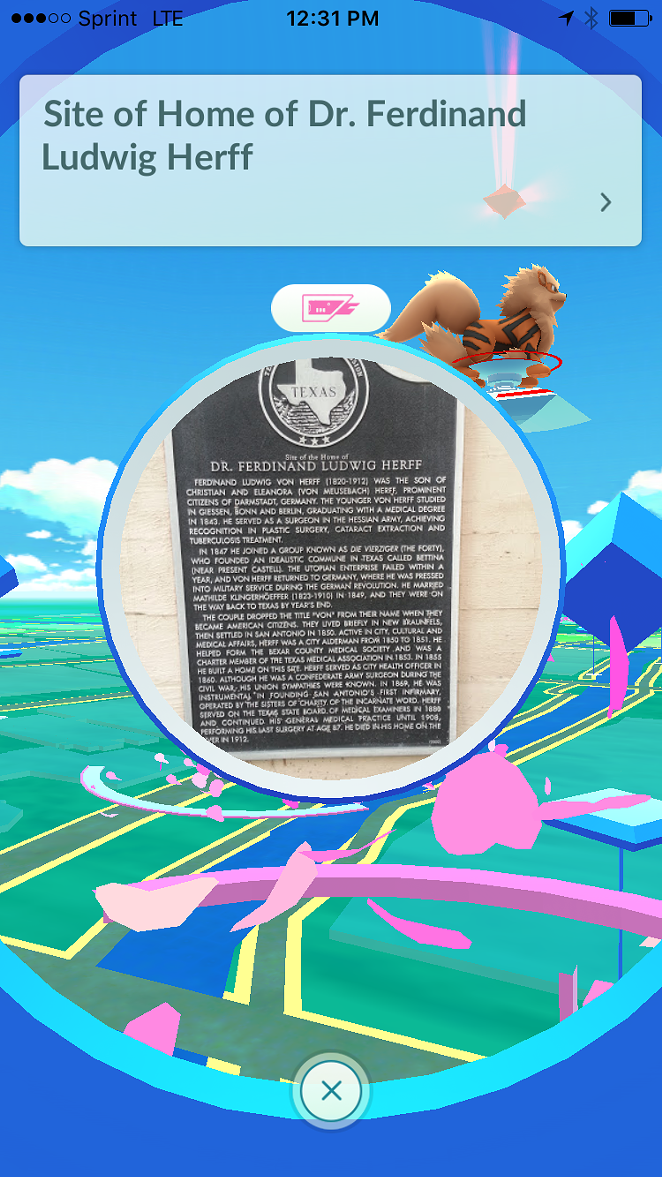 SA Current/Stephen Acevedo
This plaque commemorates the home of German-turned-American Dr. Ferdinand Ludwig Herff. Herff began his adulthood working as a surgeon in the German army before moving to Texas to start a utopian commune. When the commune failed, Herff went back to Germany to serve in the German Revolution. Within a year, he and his wife were back in Texas for good. This time they were in San Antonio where Herff was active in city, cultural and medical affairs. Herff was instrumental in forming the Bexar County Medical Society and establishing San Antonio's first infirmary. So we can all thank him for our health.
Selena

SA Current/Stephen Acevedo
All right, so we didn't really learn anything new about Selena. Living in San Antonio means having everything Selena ever did permanently drilled into your knowledge arsenal. It was still cool to stumble across her Hard Rock Cafe star while searching for Pokemon, though. Selena forever.
The Pearl Brewery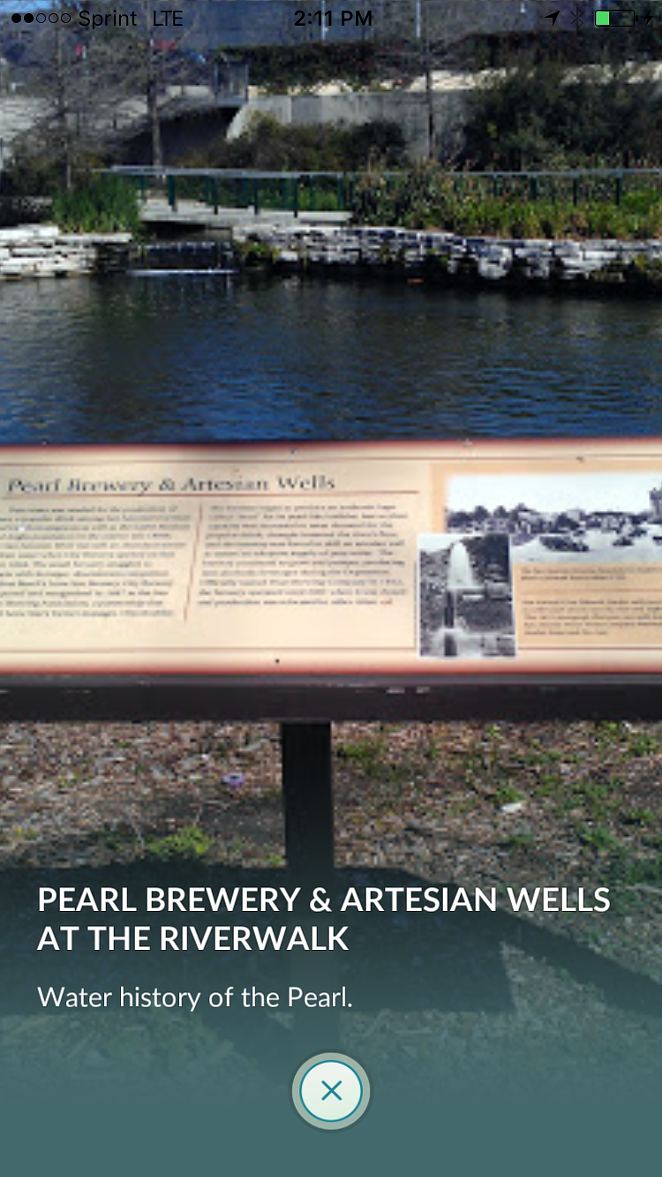 Long before it was host to some of the city's favorite restaurants, boutiques and event halls, the Pearl Brewery actually did what its name suggests. Established in 1883, the Pearl was formerly known as the San Antonio Brewing Association. From 1883 to 1999, this local brewery brought jobs, commerce and happiness in the form of delicious beer to the city of San Antonio. Although it no longer operates as a brewery, the Pearl remains an integral part of San Antonio's vibrant culture.
SA Current/Stephen Acevedo