Facebook, Aransas Pass Police Department
Either the Aransas Pass Police Department is trying really hard to get the community to like them or they've completely lost it.
In an unusual video posted on the department's Facebook page, APPD announced the release of Pig-E-Mon, a Pokemon-inspired card-trading game. This version, however, replaces Pikachu, Bulbasaur and Starmie with local police officers. Folks looking to collect the cards can get them at police-attended events and from cops away from the station.
As of now, about 30 different cards have been created, though Chief Eric Blanchard says more will be added new members join the department.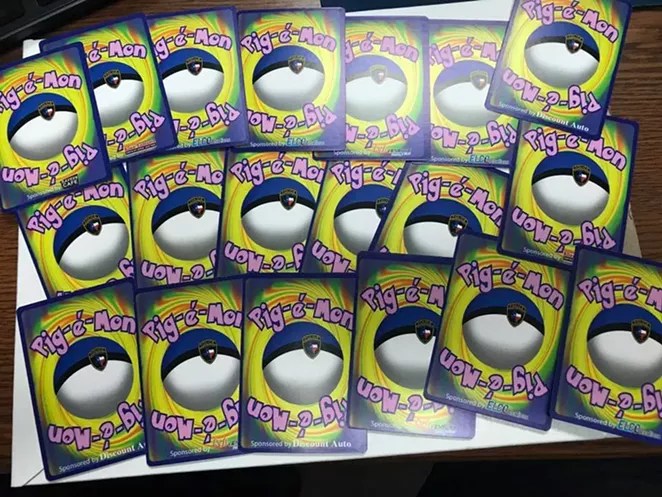 Blanchard says that the name Pig-E-Mon comes from the department's effort to push back against the negative nickname commonly used to refer to police. Plus, it's also Blanchard's favorite animal. Go figure.
The department hopes the cards will help "connect cops with kids in the community,"
MySA
reports, and if Facebook comments on APPD's original post mean anything, it seems that the community is pretty stoked on the idea.