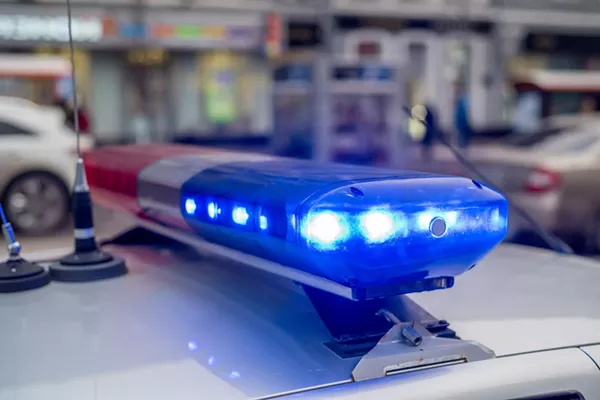 A 30-something man shot and wounded two North Side teenagers Tuesday afternoon.
An 18-year-old woman and 16-year-old boy were walking home from school along Jackson Keller Road, near Robert E. Lee High School, when they were stopped by an unknown man. According to the San Antonio Police Department, the man (dressed in a black shirt and khakis) placed his hand on the woman's shoulder. The teenage boy slapped his hand away, prompting the older man to pull out a gun and fire a shot. The bullet hit the boy's hand and the woman's leg.
The shooting triggered a brief lockdown at nearby Robert E. Lee High School and Jackson Keller Elementary School. SAPD spokesperson Sandra Pickell said officers have yet to make an arrest and are continuing to search for the suspect.