Let's not pretend 2017 wasn't a mildly devastating year.
With a new President at the helm, conducting what
Vox wisely called
the "wholesale looting of America," it was almost impossible to get through the year unscathed.
This was certainly the case for San Antonio, where 2017 began with a tornado and ended with a mass shooting. However, the political shift at the national level (and a predictable GOP-led Texas Legislative Session) seemed to reignite a fight for equality and justice at home. It was a year of ups and downs.
To refresh your memory, here are some of the biggest San Antonio news stories we covered in 2017:
1. Tornado Uproots Northside Neighborhood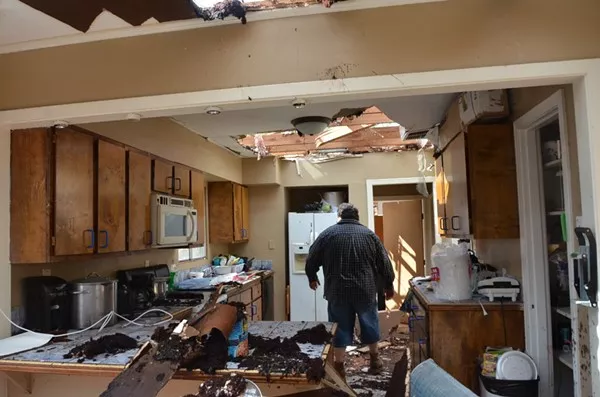 On February 20, a
105 mph tornado
whipped through the neighborhood directly across Highway 281 from the Alamo Quarry Market, uprooting nearly 50 homes. The late-night tornado spanned 4.5 miles in a matter of minutes, and caused enough destruction for then-Mayor Ivy Taylor to
declare a state of emergency
. Dozens of San Antonians are still repairing their damaged homes.
2. La Vernia High School Athletes Arrested for Sexually Assaulting Dozens of Boys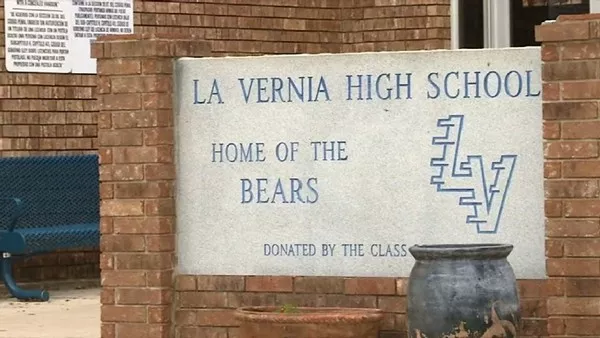 No less than
13 male members of LVHS varsity athletic teams
were arrested in March, after at least 25 underclassmen boys reported being violently sexually assaulted by the athletes in a hazing ritual. The allegations made national headlines and triggered an investigation by the Texas Rangers, which is still ongoing.
3. State Sen. Uresti Indicted on Federal Bribery Charges and Accused of Sexual Harassment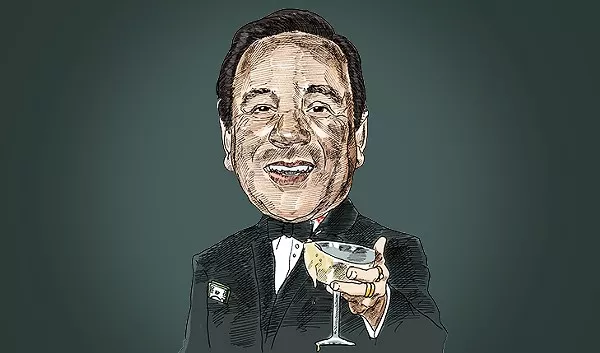 Not a great year for San Antonio Sen. Carlos Uresti. In May, the injury lawyer was
indicted on 11 federal felony charges
for recruiting his past clients to invest thousands in a non-bankrupt frack sand company. Uresti, a Democrat, goes to court for his "investment Ponzi scheme" in 2018. Seven months later, Uresti's back in the headlines for being accused of
sexually harassing multiple female staffers
at the state capitol over his decades-long career as a legislator.
4. Shakeup at City Hall
After a close primary race, former Councilman
Ron Nirenberg ousted then-Mayor Ivy Taylor
from the mayor's office in a June runoff election. In the first six months of his leadership, the city's made a shift
toward battling inequity
across the city and
conserving the environment
— a more progressive focus than under Taylor's guidance. City Council also saw a major shuffle in the May and June races — where voters elected six new members to represent the city. The new group has been called the most progressive council in San Antonio's history.
5. San Antonio Joins Fight Against Sanctuary City Crackdown
Shortly after Gov. Greg Abbott signed a "show me your papers" bill into law in June, San Antonio, Bexar County, and City Councilman Rey Saldaña all joined a
massive, multi-city lawsuit against the state
. The law, among other things, would allow local cops to ask about immigration status even in routine police encounters, like traffic stops. City attorneys say the
law openly condones discrimination
, and prevents cops from doing their best work — something San Antonio Police Chief William McManus and Bexar County Sheriff Javier Salazar both agree with. The
law is stalled
while the lawsuit makes its way through the courts.
6. Undocumented Immigrants Die While Being Transported in Sweltering Semi Truck Trailer
On a humid July evening, San Antonio police discovered
38 undocumented immigrants
packed into the back of an unventilated, windowless tractor-trailer in a Walmart parking lot. Eight of them had died — and 20 were in critical condition due to severe heat exposure. The truck driver, who initially denied knowing he was carrying human cargo, has
since been indicted
on five federal charges for allegedly smuggling the immigrants and causing their death.
7. SAISD Votes to Expand Non-Discrimination Ordinance
After a
particularly heated public hearing
, the San Antonio Independent School District board voted unanimously to include sexual orientation, gender identity, and gender expression protections to the district's non-discrimination ordinance.
Anti-LGBT groups
from out of town, upset over the failure to pass the
so-called "bathroom bill"
at the state legislature, focused an unprecedented amount of energy on fighting this decision. They lost.
8. City Council Votes to Remove Confederate Statue from Travis Park

A summer of violent white nationalist rallies across the country reignited a local movement to remove the towering Confederate soldier from Travis Park. Despite pushback from heavily-armed pro-Confederacy protesters (who claimed
they weren't racist, just "proud"
), the City Council
voted 10-1
to remove the monument. A day later,
it was gone
. Currently, the space it's left behind has been replaced with the city's Christmas tree.
9. Aiding Hurricane Harvey Victims
Since Hurricane Harvey, the largest hurricane to hit Texas in more than 50 years, miraculously dodged San Antonio, the city became home base for major hurricane relief efforts along the Gulf Coast and in Houston. Nearly 1,000 hurricane evacuees were
taken to shelters
in San Antonio, many without a home to return to, and the city
sent 30 police officers
and 19 vehicles to Houston to help with flooding rescue.
Local chefs flocked to Rockport
to provide hot meals to newly homeless residents and dozens of restaurants and music venues hosted fundraisers to support Harvey victims.
10. Sutherland Springs Shooting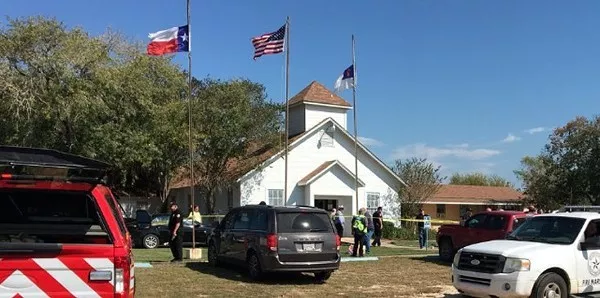 The tiny town of Sutherland Springs, located about 40 miles east of San Antonio, made national headlines after a
gunman killed 26 people
attending the town's First Baptist Church service on Sunday Nov. 5. The church lost half its congregation. The tragedy, which
reignited local
and national debate over gun control laws,
drew politicians
— like Vice President Mike Pence, Attorney General Jeff Sessions, and Senator Ted Cruz — to the rural region. Shortly after the shooting,
the Air Force admitted
the shooter (a former airman) had a domestic violence charge they failed to submit to an online database that, if it had been reported, would have blocked him from ever purchasing a firearm. By now, families of the deceased have filed two different lawsuits — one
against the Air Force,
the other
against Academy Sports & Outdoors
— for their losses.