It's been a weird year, San Antonio. Drunk councilmen sleeping on park benches, cow tongues, accidental mail thievery, a billboard-sized break-up note. Here's a look back at our favorite strange news stories we stumbled upon in the past 12 months.
In all honesty, it was extremely difficult to narrow this list down to ten.
1. UTSA Holds an Open Casket Funeral for a Tuba
In November, the University of Texas at San Antonio's marching band lost an instrumental member when a wide receiver ran into the the sidelines, crushing Tuba #6 beyond repair.
Tuba #6 (specifically, a sousaphone) would never play another note again. So, naturally, the marching band paid tribute to the deceased tuba with
an open casket memorial on the football field
. The loss was felt throughout the UTSA community: Roadrunner fans showed up to the last home game of the season with "RIP 6" posters.
"6 had a wonderful and happy life. Born in 2011, passed in 2017. 6 was truly an inspiration to us all… let us all try to remember 6 the way he lived, not the way he died," during the memorial, before they all said goodbye singing UTSA's alma mater. The band's fundraiser to help pay for a new tuba has since met their goal. Rest in peace, 6. Gone but not forgotten.
2. Design Group Suggests Surrounding Alamo Plaza with Glass Walls
Texas General Land Office
In a sweeping attempt to
"reimagine the Alamo,
" an outside design firm hired by the city proposed the historic plaza be surrounded with large, transparent glass walls representing the original south boundary wall of the mission. It was immediately unclear how tourists would avoid regularly walking straight into the glass walls — and also seemed like a big waste of money. The walls were gone from the project's second draft.
3. District Attorney Scolds Express-News for Reporting Things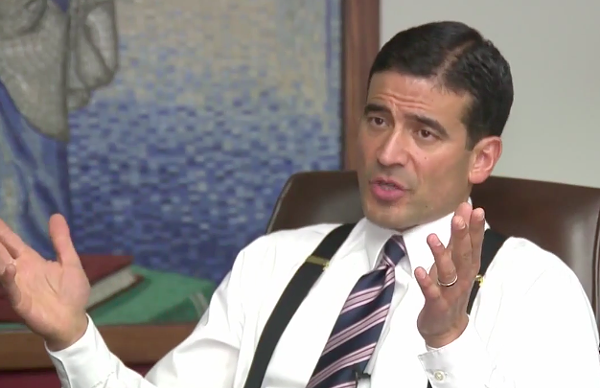 In May, Bexar County District Attorney Nico LaHood followed in the footsteps of many fellow politicians in the tradition of
blaming the press for lying when it reports on anything that makes them look bad.
LaHood specifically called out the
San Antonio Express-News
in a press release for ... well, we're not quite sure.
"During the past several years of serving our community, I have come to understand that there are those who do not care to acknowledge a person's true intentions," he began. "Unfortunately, it has become painfully obvious that the
Express-News
falls into this category. There is clearly an agenda to attack me and the District Attorney's office. They continuously ignore the truth and fail to report the facts."
He did not offer any examples to back up these sweeping claims. Was it the
Express-News
' recent coverage of LaHood allegedly
threatening other lawyers
in front of a district judge? Maybe he's still peeved that the paper said that his vaccine conspiracy theories
"contradict science"?


Without any idea of what LaHood was peeved about, it seems like he was simply upset at journalists for doing their job. ¯\_(ツ)_/¯
4. Missing Bexar County Man Found Living Happily New Life in Ohio

When 44-year-old Lee Arms disappeared in February, his wife, three children and friends organized search parties for weeks, held service in a local church, and prayed for his safe return. His Ford Focus had been found abandoned on Loop 1604 east of San Antonio, with the keys still in the ignition, the driver's door ajar, and the hazard lights blinking.
Police were stumped. Arms' flashlight, hat, and one boot were strewn outside the car door, and his other boot was found 50 feet down the road. His ID and cell phone had been left in the car.
As it turns out, Arms was never really missing —
he was just in Ohio
, starting a new life with a woman he met online. Maybe Ohio really is for lovers after all.
5. Ex-Councilman Warrick Passes Out Drunk in Front of City Hall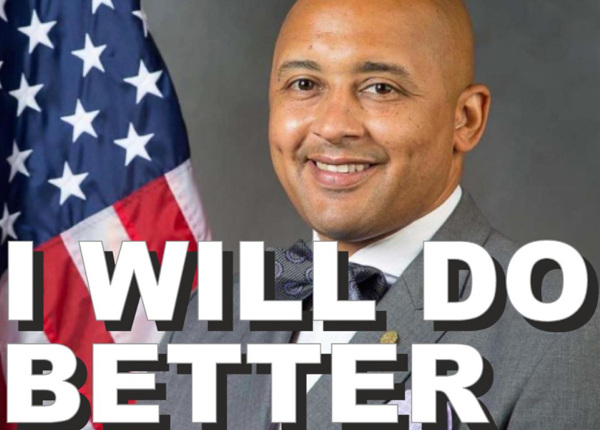 Alan Warrick 2017 campaign
Former District 2 City Councilman Alan
"I Will Do Better"
Warrick was discovered passed out on a bench outside of City Hall early one Friday morning, weeks before his runoff election with now-Councilman Cruz Shaw (a
City Hall surveillance video captures it best
).
At first, he told reporters he had been drugged, and suggested it had to to with the election. It didn't take long, however, for bar a surveillance video to prove that he had, instead, been throwing back shots all night.
He apologized
for pretending he had been drugged. And then promptly lost the election.
6. Impromptu Mail Heist Turns into North Star Mall Manhunt
It began innocently enough
: a man demanding a mail carrier to give him her cell phone. When she refused, he shot her in the leg and stole her mail truck — meaning he also stole, according to records, "a considerable amount of U.S. Mail."
Three days later, employees at a San Antonio motel called police about some odd guests who had "a large amount of U.S. Mail and a handgun" in their room. Meanwhile, investigators found the stolen truck abandoned not far away. They also discovered that the thief (and some friends) were now driving a different car — a yellow Volkswagen bearing the license plate "DOPEST."
Officers tracked down "DOPEST" and attempted to pull it over near Broadway and Loop 410. But! Someone inside the car started shooting at officers and "DOPEST" took off for North Star Mall, hiding in a parking garage to avoid the helicopters swarming overhead. THEY SOMEHOW ESCAPED.
The three suspects were only arrested after they bragged about their chase with a friend who picked them up — and she later told the cops where they were staying. When asked about the entire chase, San Antonio Police Chief
William McManus called it
"a relatively complicated saga."
7. Cow Tongue Found Nailed to a Church Door

Talk about creepy AF: Police were called to a church at South General McMullen Drive back in July when
someone found a cow tongue
stabbed through the front door of the church with a knife. Investigators determined the bloody organ wasn't a heart (as they had originally thought) but they had no idea who the culprit was behind the eerie move.
To be honest, I think we'd rather not know more.
8. Thomas J. Henry Makes a Reality Show About his Rich Family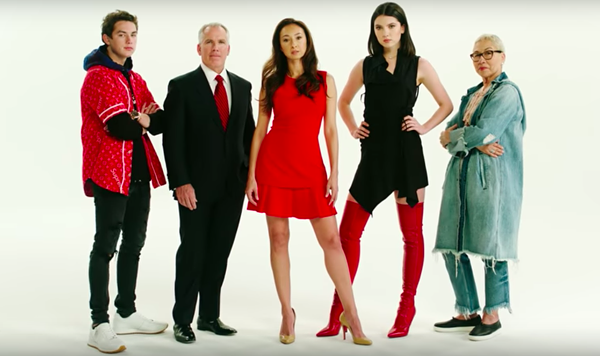 YouTube / Hanging with Los Henrys
Injury lawyer Thomas J. Henry
decided to self-fund a reality TV show
about his family, on the premise that they have a lot of money. While well produced, the 7-minute-long YouTube show is the most excessive, cringeworthy attempt at self-promotion.
The show, called "Hanging with Los Henrys," comes with over-the-top graphics that scream "we're half Latino, check this shit out!" and follows the very exhausting work of trying to plan a $4 million-dollar party for a teenage boy.
The cast: TJH, his wife, Azteca, his two teenage kids, Maya and Thomas Jr., and his mother-in-law Teresa, who has the clever nickname "Abuelita." The show puts subtitles on the screen when Abuelita speaks in English. IN ENGLISH.
9. Hospital Won't Dig Up Human Remains Found on Property After All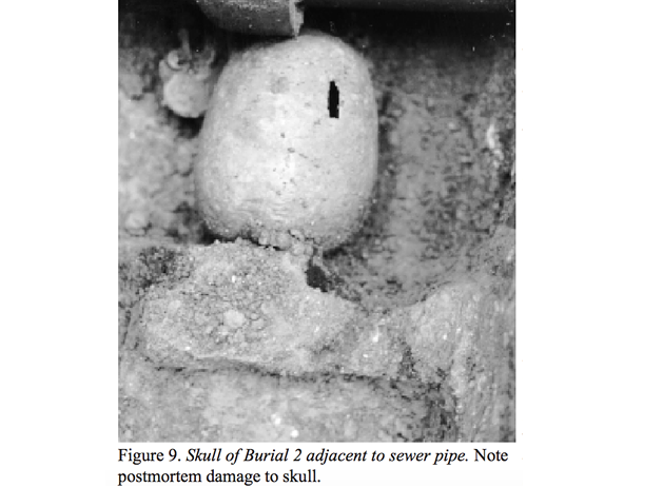 From UTSA's 1999 report on the Santa Rosa site
When a construction crew renovating the Children's Hospital of San Antonio discovered they were building on a campo santo where approximately 70 people were buried in the 1800s, they quietly tried to get court approval to relocate the remains — without telling the descendants of the interred.
The sneaky move didn't go over well with groups of descendants, who urged officials not to disturb the 200-year-old graves. Construction was eventually halted, and the hospital agreed to explore a redesign — possibly including a prayer garden —
that would leave the remains in place.

Ramon Vasquez, executive director of the American Indians in Texas at the Spanish Colonial Missions, told the
Current
he hoped the dialogue between descendants and the hospital would be a turning point in the city's development history. The group has
twice
had to rebury remains of early mission inhabitants that have been dug up.
"Nobody should be in the business of reburying the dead," said Vasquez.
10. Boerne Man Breaks up With ABC News on a Billboard
In June, a Boerne man decided he was so done watching ABC News, that merely flipping the channel or turning off the TV would not be satisfying enough. Instead, Kyle Courtney decided
he'd buy a billboard ad
to publicly break up with the news outlet. You know, in case they weren't taking him seriously.
"I GREW UP WITH YOU. WE ARE THROUGH. THE RUSSIANS DIDN'T ELECT DONALD TRUMP.
I DID
," the billboard yelled.