Haiku News: City Leaders Consider Scooter Rules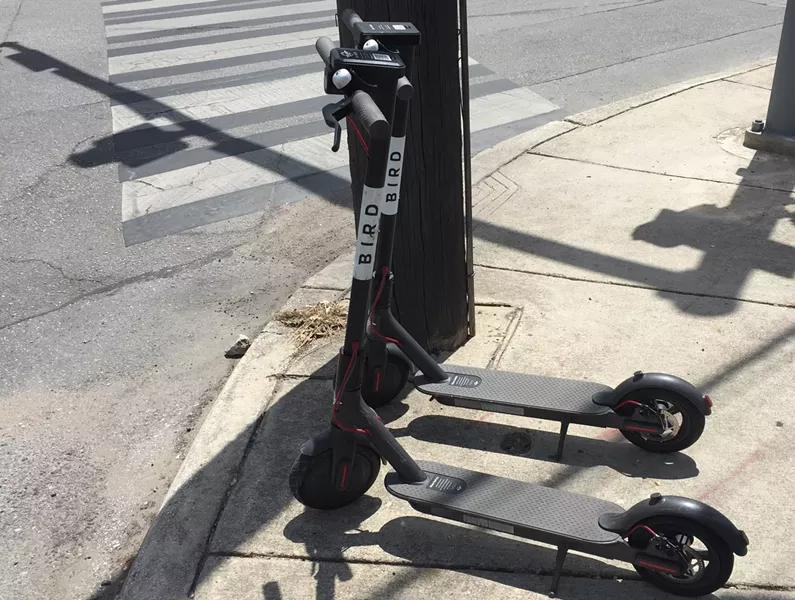 Sanford Nowlin
A pair of dockless scooters sit on a sidewalk along North St. Mary's Street.
You drive that scooter
Like an entitled shithead.


No sidewalks for you!
Texas Public Radio: San Antonio Using 'Light Touch' In Regulating Electric Scooters
San Antonio Current works for you, and your support is essential.

Our small but mighty local team works tirelessly to bring you high-quality, uncensored news and cultural coverage of San Antonio and beyond.

Unlike many newspapers, ours is free – and we'd like to keep it that way, because we believe, now more than ever, everyone deserves access to accurate, independent coverage of their community.

Whether it's a one-time acknowledgement of this article or an ongoing pledge, your support helps keep San Antonio's true free press free.